Learn Japanese Through the Power of Story
From: Olly Richards
Tokyo, Japan
Dear friend - konnichiwa!
Learning Japanese is like discovering an entirely new universe…
An "alien" world of samurai, sumo and sushi…
Of fascinating people -- with a unique sense of humour!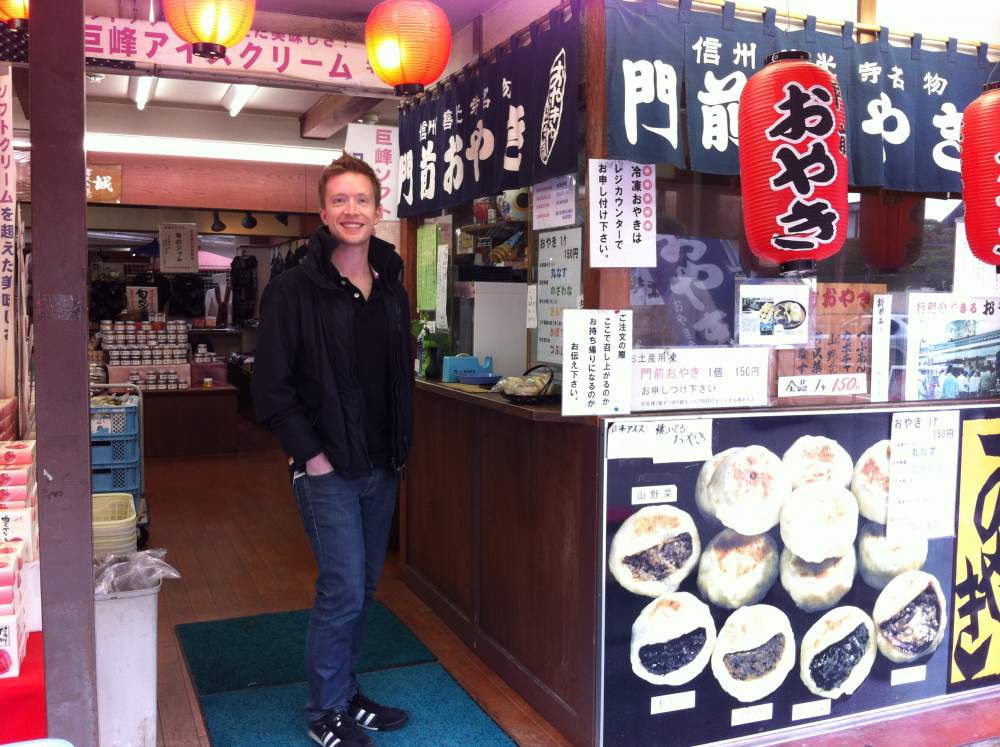 Learning Japanese means you can explore this wonderful new world...
But there's a more urgent reason to learn Japanese:
If you don't speak Japanese, the culture gap can be terrifying!
You might dream of traveling to Japan and exploring the country....
But you don't want to be lost in the middle of Tokyo, with no way to communicate!
Let's face it...
Japanese is kind of hard to learn!
Long, confusing sentences that appear back to front, and make it hard to tell who's doing what!
Unfamiliar words, strange kanji & weird particles that feel more slippery than a slice of sashimi at the fish market
So many different methods to learn Japanese that you spend more time researching than actually studying!
You might wonder if it's even possible for a foreigner to learn Japanese.
If that's you, then I'm glad you're here.
I've developed a unique way to learn Japanese that helps you become a "cultural insider."
It's a "foreigner-friendly" method that teaches you Japanese through the power of story.
You'll learn to think like a local, so you can speak with local people, learn about Japanese culture, & thrive on your next trip to Japan.
Yes, I know…
This is quite a claim.
So let me explain how it works...
Most Japanese Learners Stay Trapped In The Classroom
My name is Olly Richards.
Perhaps the most unusual fact about me is that I speak 8 languages.
(Including Japanese!)
My books are sold in bookstores around the world, and the BBC (embarrassingly) called me a "Superlinguist" in a recent documentary: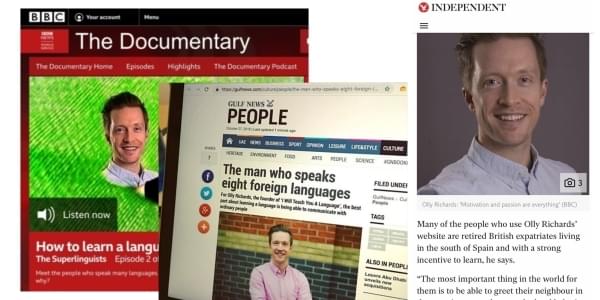 I lived in Japan for 3 years, and I witnessed first-hand the struggle that many foreigners go through to learn Japanese.
I heard the same complaints over and over:
My teachers are lovely, but their teaching is so boring and old-fashioned. I don't feel like I'm learning anything.
It doesn't seem to matter how many hours of TV I watch... I'm still lost without subtitles
I feel so overwhelmed! My progress feels so slow and it's impossible to stay motivated!
Do you know why these problems happen?
It's because some aspects of Japanese are difficult for foreigners:

Long sentences without a clear subject, making it hard to tell who is doing or saying what
Particles - tiny little grammar words that don't exist in English - which are hard to spot and difficult to use... but are essential to get right!
Unfamiliar words that all sound the same and feel impossible to remember
Kanji, kanji, kanji... turns out it's not easy to learn thousands of Chinese characters! Who knew!?
So many different ways to learn Japanese that it can be hard to know what you should be doing!
In fact...
Many of my foreign friends who live in Japan are still stuck in the classroom, working through their textbooks, after 10+ years living in the country!
But it's not their fault.
Even in top universities, the failure rate for Japanese is shocking:In one top U.S. university, dropout figures reveal the naked truth about learning Japanese:
2011-2012 First Year Japanese: 110
2012-2013 Second Year Japanese: 50
2013-2014 Third Year Japanese: 20
2014-2015 Fourth Year Japanese: 18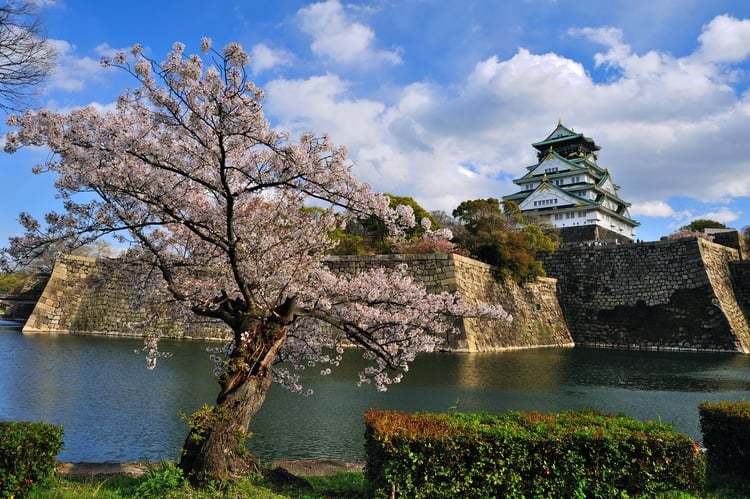 Why Immersion Is The Secret To Mastering Japanese
Most methods to learn Japanese are very traditional.
They focus on grammar and rote memorisation.
And don't get me started on apps!
Language apps might appear flashy and modern...
But it's more of the same -- flashcards, translation, and rote learning.
Here's the truth:
Studying the Japanese language by itself isn't enough!
Because Japanese is very different to English...
You've got to learn to think in Japanese.
And you can't do this with grammar rules!
Nope…
The only way to learn to think in Japanese is to immerse yourself in Japanese language!
(Immersion is how you learned your mother tongue - books at bedtime, cartoons on TV, and stories around the dinner table!)
But how can you get immersion in Japanese as a beginner?
I'm glad you asked…
Learn Through Stories, Up To 6X Faster!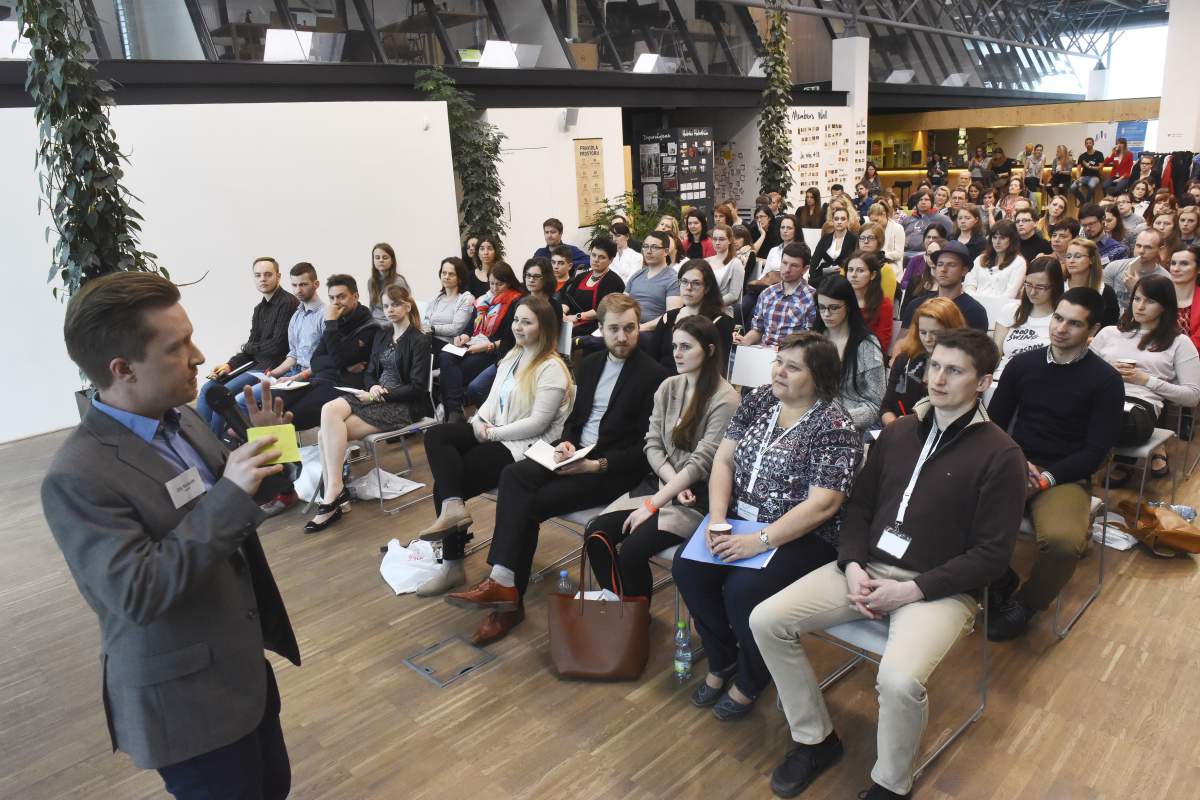 Stories can help you learn a new language up to six times faster than with traditional methods.
(You'll see why below.)
And they're particularly good for learning Japanese!
With stories, you can:
Learn Japanese faster through immersion, instead of rote learning
Memorise vocabulary more easily, by seeing it in context
Learn grammar naturally, not through rules!
Understand Japanese more easily, thanks to lots of reading and listening practice
Here's why...
The Science
The method behind Japanese Uncovered is supported by decades of research into language acquisition.
Here's Dr Stephen Krashen, professor emeritus at USC, explaining why a method based on stories works:
"Language is best thought when it is being used to transmit messages, not when it is explicitly taught for conscious learning."
So you learn a language faster when you are receiving messages...
Real messages...

Not when you're knees-deep in a grammar textbook!
That's why stories are the perfect medium for language learning.
This is supported by classroom research on "input-based" methods vs. traditional study
In Spain, one 2014 study demonstrated that this style of teaching worked about six times faster than traditional instruction.
In Hungary, a 2007 study showed that students learning with stories can learn more vocabulary than students in regular classes… without any conscious study at all!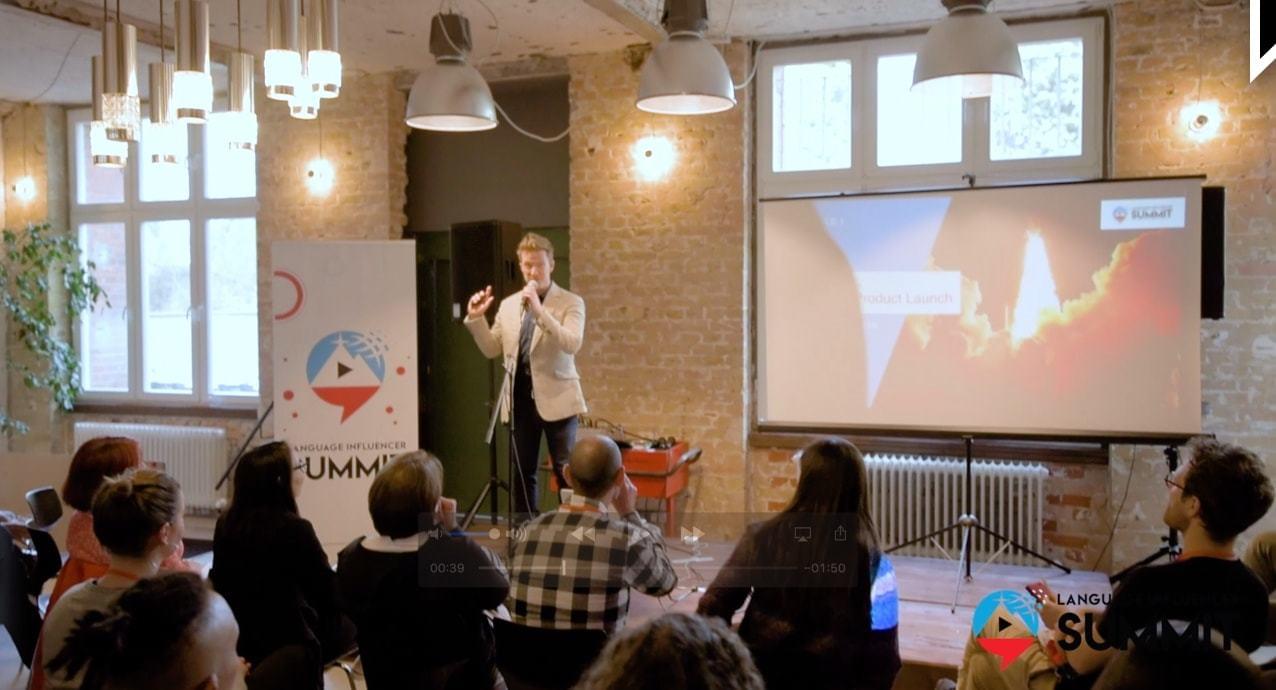 Students Who Learn Through Story Feel Like This...
I've been teaching languages through the power of story for years...
And when my students learn through my story-based courses, they feel like this…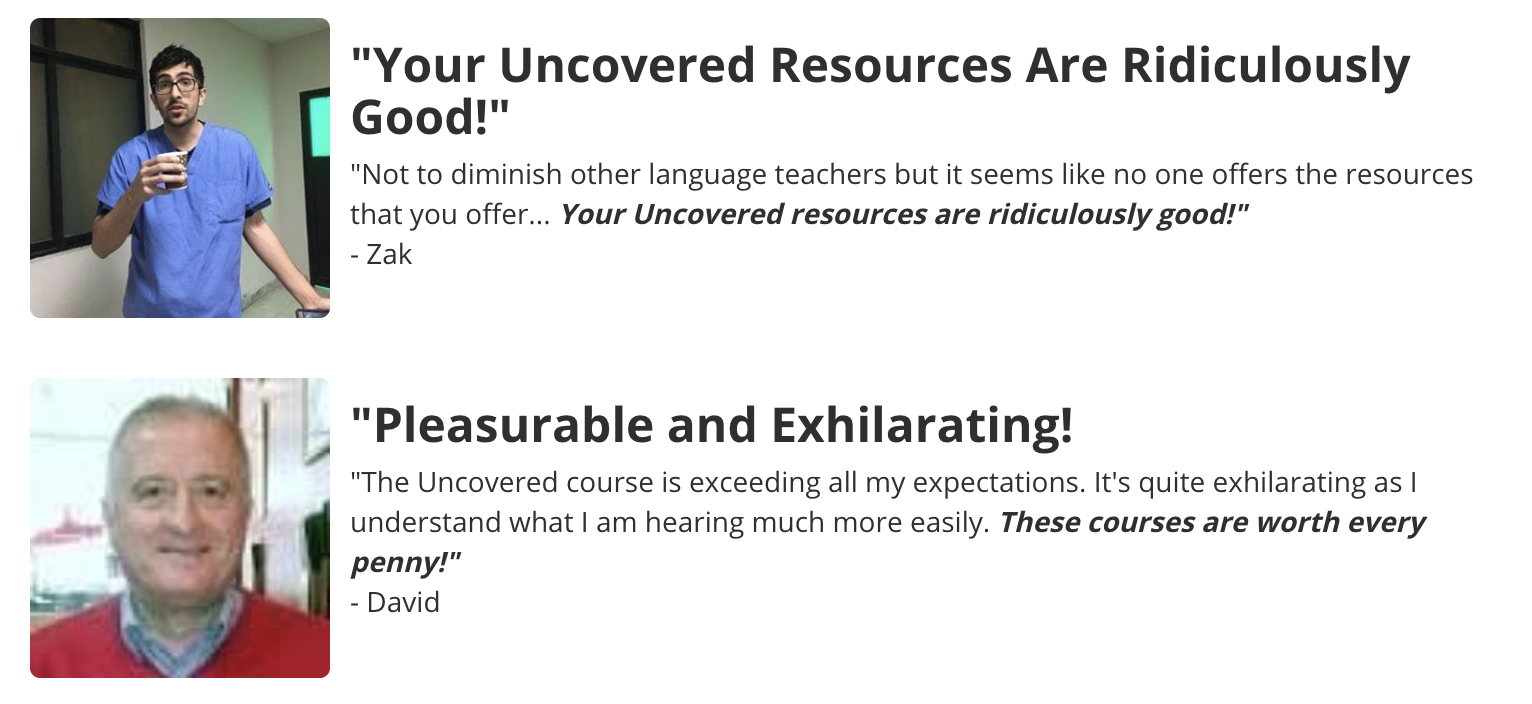 And if you'd like my help to learn Japanese through the power of story, then I'd love to invite you to…
Japanese Uncovered is a complete course that takes you from complete beginner to intermediate level, able to speak Japanese with confidence.
The unique story-based method will help you learn Japanese on a deeper level, so you can understand what people say and learn about Japanese culture in Japanese.
100+ video lessons teach you special learning shortcuts you can use to learn Japanese up to 6 times faster than traditional methods.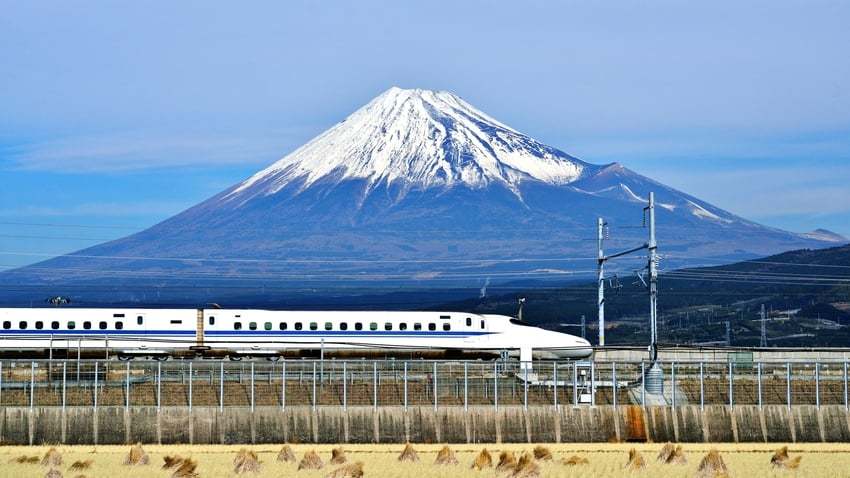 You'll be able to:
Speak naturally with your Japanese friends and colleagues, and impress them with your cultural knowledge and insight
Easily understand the Japanese you hear on the street, so you can make the most of your next trip to Japan without any worry
Learn about Japanese culture in Japanese, and become a Japanese "insider" who appreciates the history and culture
Feed your addiction to Japanese manga and anime... without the need for subtitles or translations
So, if you want to learn Japanese, travel to Japan, and create a bond with the local people, then I urge you to reject the textbooks… and learn through story!
I'd love to help you do it!
The Uncovered System
Learn through story
It's fun, natural...and the opposite of your textbook!
Lessons from a real teacher
Get clear explanations from an expert teacher & shortcuts to learn Japanese faster.
Immersion experience
Immerse yourself in Japanese from day 1, so you can understand what people say & learn vocabulary faster.

How Japanese Uncovered Works
Here's an overview of the 4-Step process you'll be using to learn Japanese in the course:
Step 1: Immerse - Immerse yourself in Japanese by reading and listening to the story
Step 2: Learn - Learn words, phrases & grammar from the story with our instructional videos that bring the story to life
Step 3: Consolidate - Internalise what you've learned with creative practice exercises
Step 4: Activate - Practise & master your Japanese with pronunciation and speaking exercises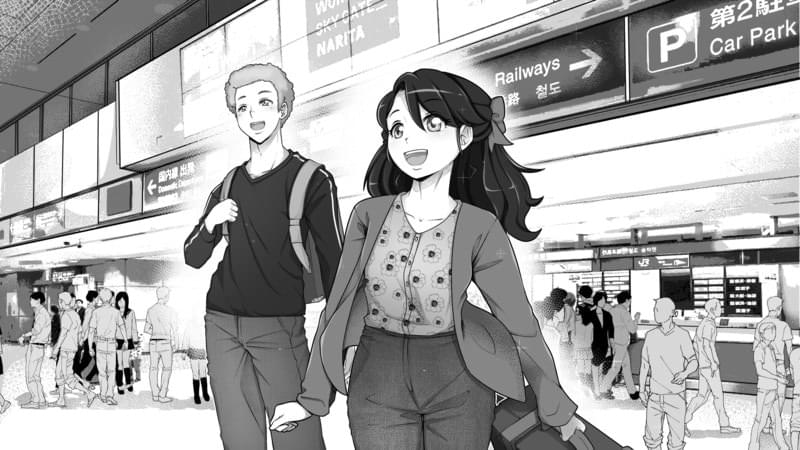 With Japanese Uncovered, you learn through immersion in stories. Immersion helps you learn to think in Japanese faster than with traditional methods.
Each module of the course is built around one chapter of our story:
侍の宝 (The Samurai's Treasure)
The story has been carefully designed for beginners, so you don't need to worry about it being too hard for you!
With each module in the course, you'll start by reading and listening to the story, which makes everything easier to remember later!
Here's what you get:
Story text (Japanese & English translations) to immerse you in the Japanese from the start
Audiobook version, so you can learn to understand spoken Japanese
Illustrations (like the one above) to help you follow the story... and to transport you to Japan!
Now...
Unlike traditional methods, we don't ask you to learn or memorise anything from the story!
(I told you it was different!)
We don't even ask you to understand everything you're reading at first!
You simply enjoy immersing yourself in Japanese…
Without feeling like you're studying at all!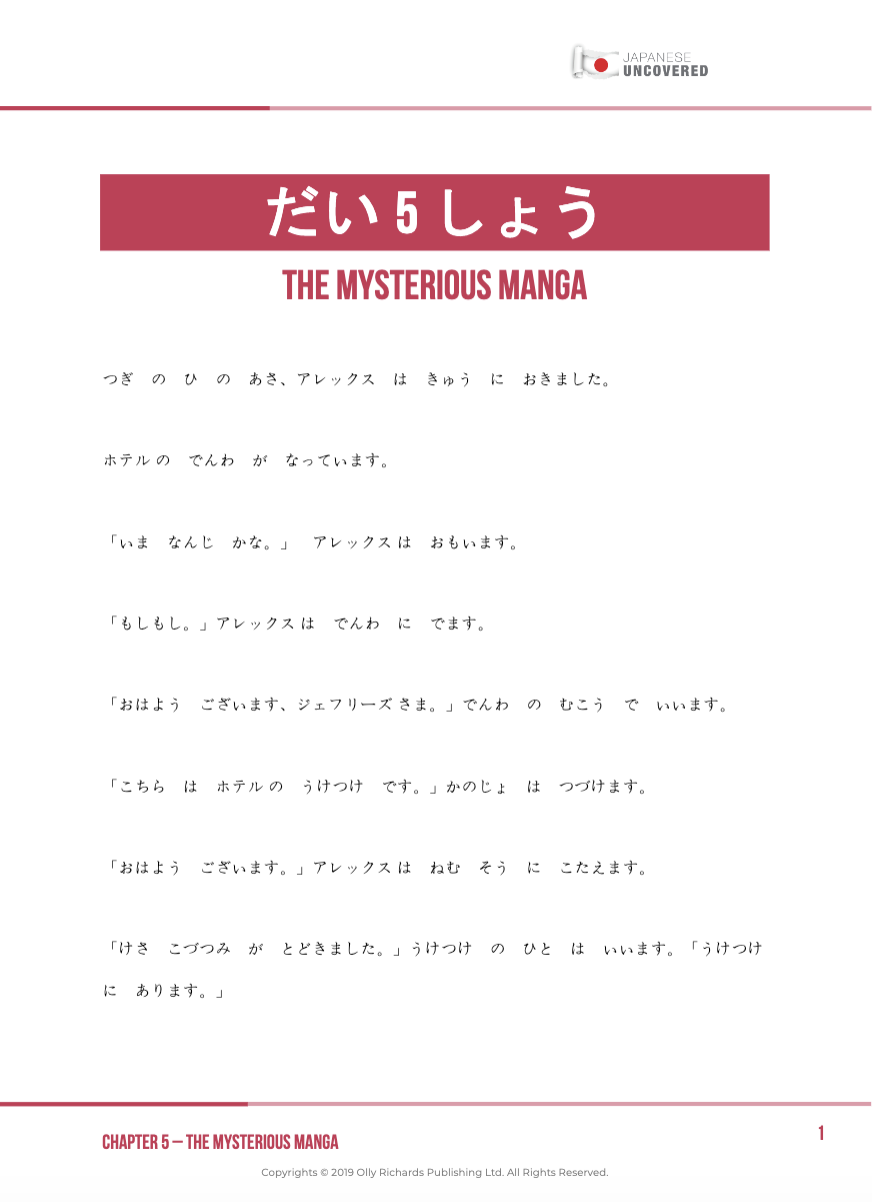 You'll learn Japanese through exciting video lessons taught by "Superlinguist" Olly Richards. Forget grammar rules and rote learning... in this course you'll "uncover" Japanese naturally from the pages of the story!
Now comes the magic!
Imagine you had a Japanese expert standing over your shoulder, pointing out useful words and grammar as you read the story:
Words explained
Sentences made clear
Questions answered
Well, that's exactly what you get with Japanese Uncovered!
In 100+ special video lessons, you'll be sitting one-on-one with me (Olly), as I bring the story to life on your screen.
I carefully select key Japanese words, phrases and grammar from the story, and teach them to you one by one, in an easy-to-understand way.
I'll also pass on clever learning shortcuts that I discovered while learning Japanese myself, so you can skip ahead and learn faster. ..
Sample Lesson
Watch how Olly makes Japanese concepts easy to understand by uncovering the language from the story:
(Click the video to play)
In fact, the magic of Japanese Uncovered is that I hardly have to "teach" you at all -- I just help you notice the important words and phrases from the story...
And give you a few little nudges to make sure you understand!
With our "story first" approach, you'll find that new words stick more easily and your brain learns grammar intuitively.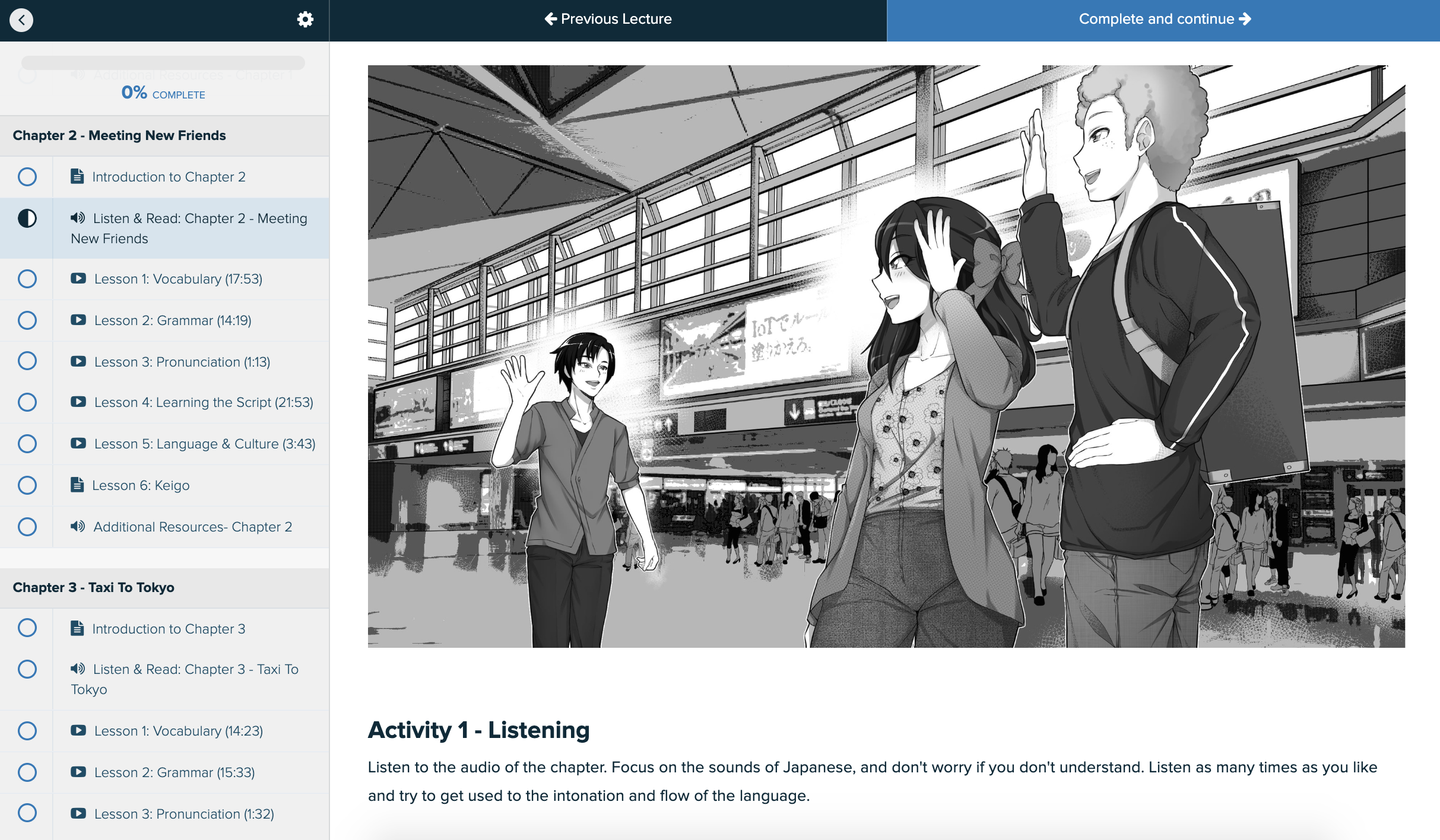 Our creative exercises help you practise what you learn, so you can test your knowledge and track your progress.
After each lesson, there are worksheets with creative exercises to help you consolidate what you've learned from the story.
Worksheets to help you consolidate what you've learned and develop a strong memory through a process of review.
Creative tasks so you learn to use what you've learned in real situations, not just "collect" new information
Quizzes to test your knowledge and get instant feedback on your progress
Here's the difference between the Uncovered method and traditional methods:
Traditional methods teach you the information through rules and lists.
The Uncovered method helps you literally uncover Japanese from context.
This means you learn it more deeply, and remember it for longer!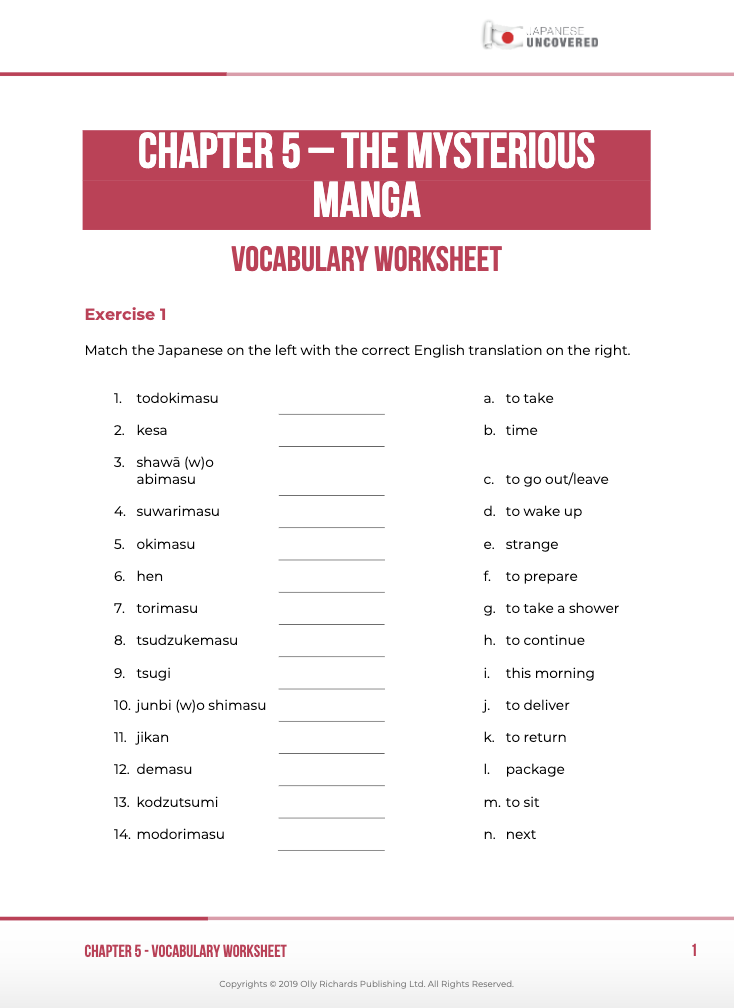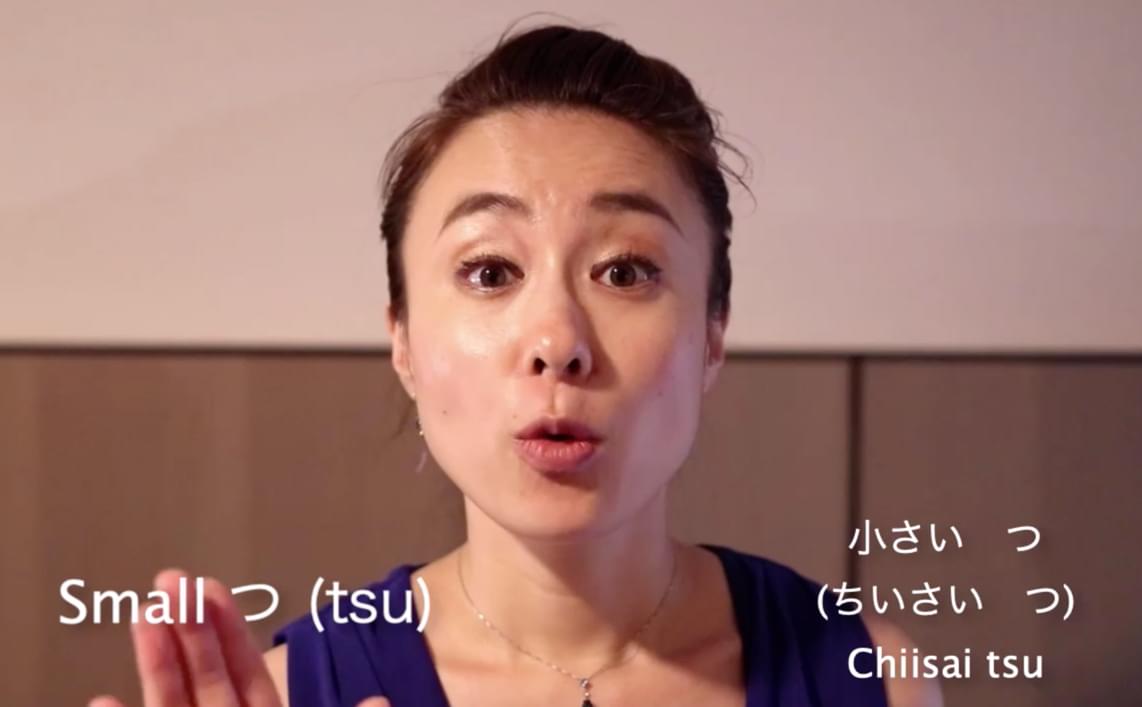 In Japanese Uncovered, you'll learn to speak Japanese with confidence, so you can chat to friends and colleagues, and make the most of your next trip to Japan!
The main aim of Japanese Uncovered is this:
You will learn to express yourself fully in Japanese, without freezing up, forgetting words, or taking hours to form a sentence.
That's why, in Japanese Uncovered, at the end of every module, we bridge the gap from the classroom to the real world with:
Pronunciation training
Speaking activities
These help you activate what you've learned from the story through controlled speaking exercises you can use by yourself, or with a Japanese-speaking friend or tutor.
Pronunciation Training:
Ai teaches you the sounds of Japanese, step-by-step, in glorious HD video.
You'll quickly reduce any foreign accent you may have and speak Japanese confidently.
Speaking Packs:
In each chapter, you get a set of speaking activities for two people.
These packs are written in Japanese, so you can literally hand the pack to a Japanese-speaking friend, partner or tutor.
They'll read the instruction and instantly have a selection of exciting activities to help you practice what you've learned from the story.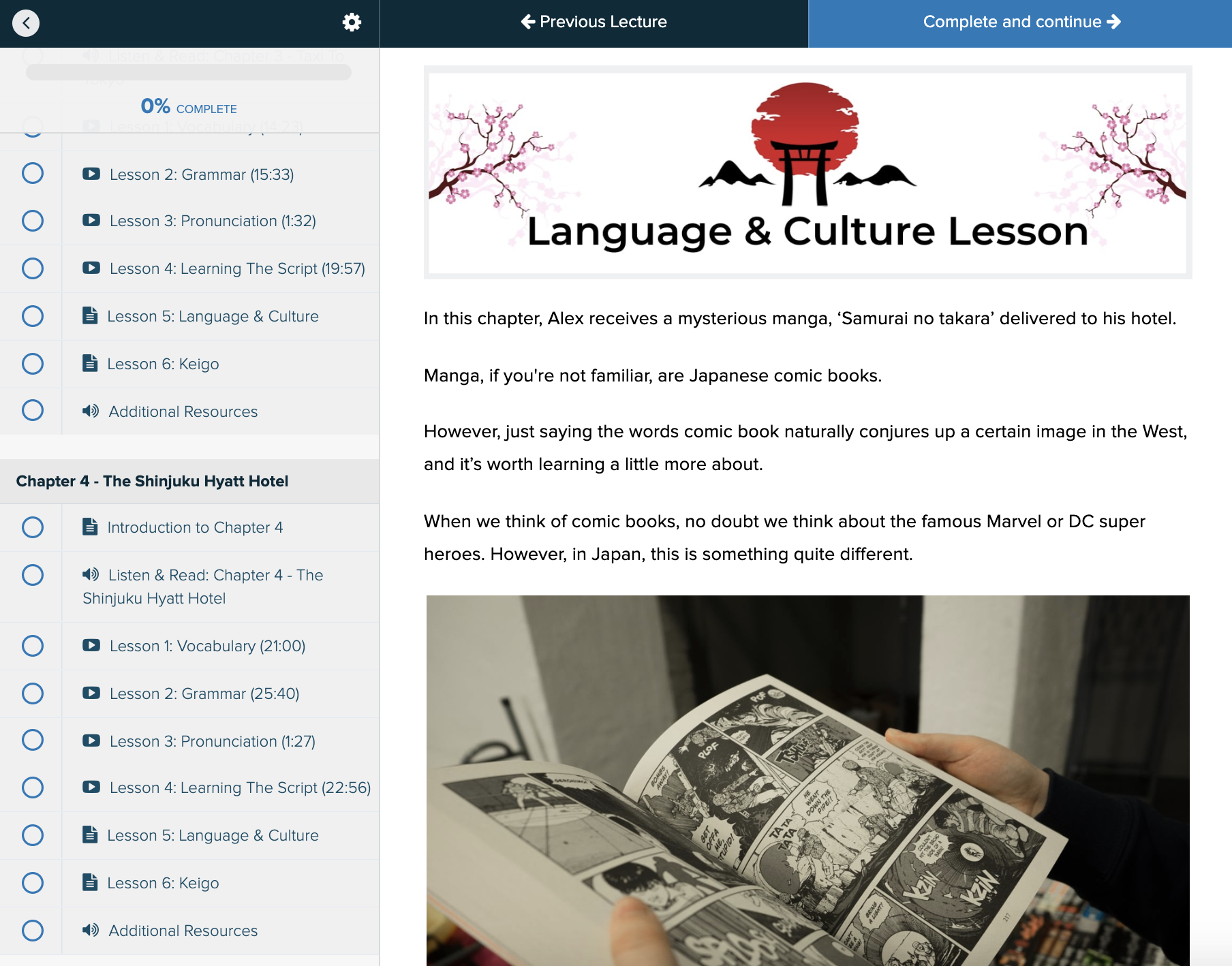 Meet Your Course Tutors!
In Japanese Uncovered, you'll learn from language experts with over 30 years of teaching experience between them.
Olly and Ai share a passion for teaching languages through story, which is what brought them together to create Japanese Uncovered!
Olly Richards - Course Tutor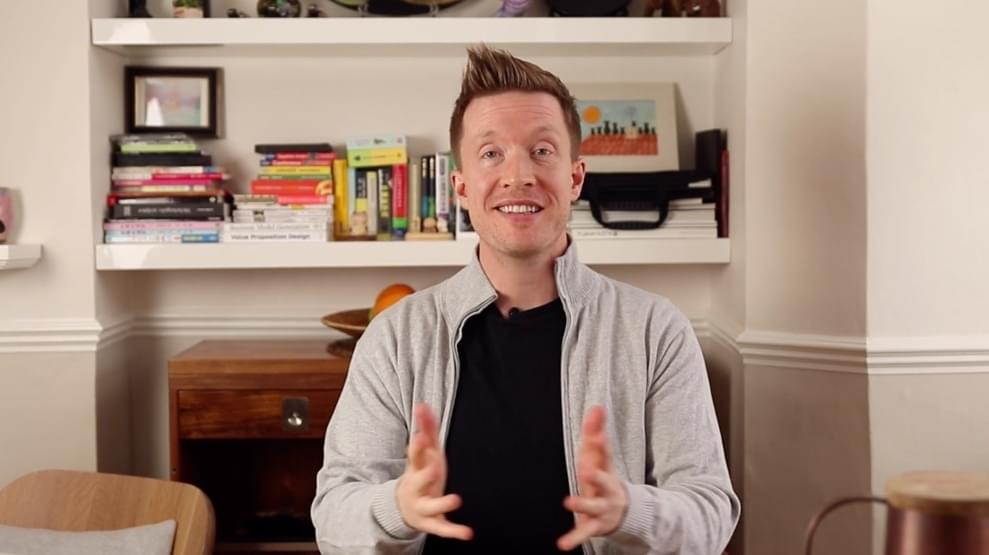 Olly Richards is a language educator, author and polyglot from the UK, who speaks 8 languages. Through his popular blog and podcast, I Will Teach You A Language, Olly reaches 500,000 of language learners every month.
愛 (Ai) 先生 - Course Tutor
Ai is a language educator from Tokyo, Japan. She works with early level language learners to help them build confidence in a second language.
With more than 10 years of language teaching experience, Ai loves to help learners understand complex ideas through fun, easy-to-digest explanations and examples.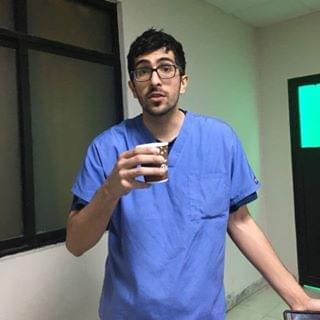 "Your Uncovered Resources Are Ridiculously Good!"
"You've been one of the more thorough language learning teachers on the internet. Not to diminish other language teachers but it seems like no one offers a lot of the resources that you offer. Your Uncovered resources are ridiculously good!" - Zak

"The Uncovered course is exceeding all my expectations. You make the grammar section so clear and easy to assimilate. Moving on effortlessly in the stories is pleasurable and quite exhilarating as I understand what I am hearing much more easily. These courses are worth every penny".
- David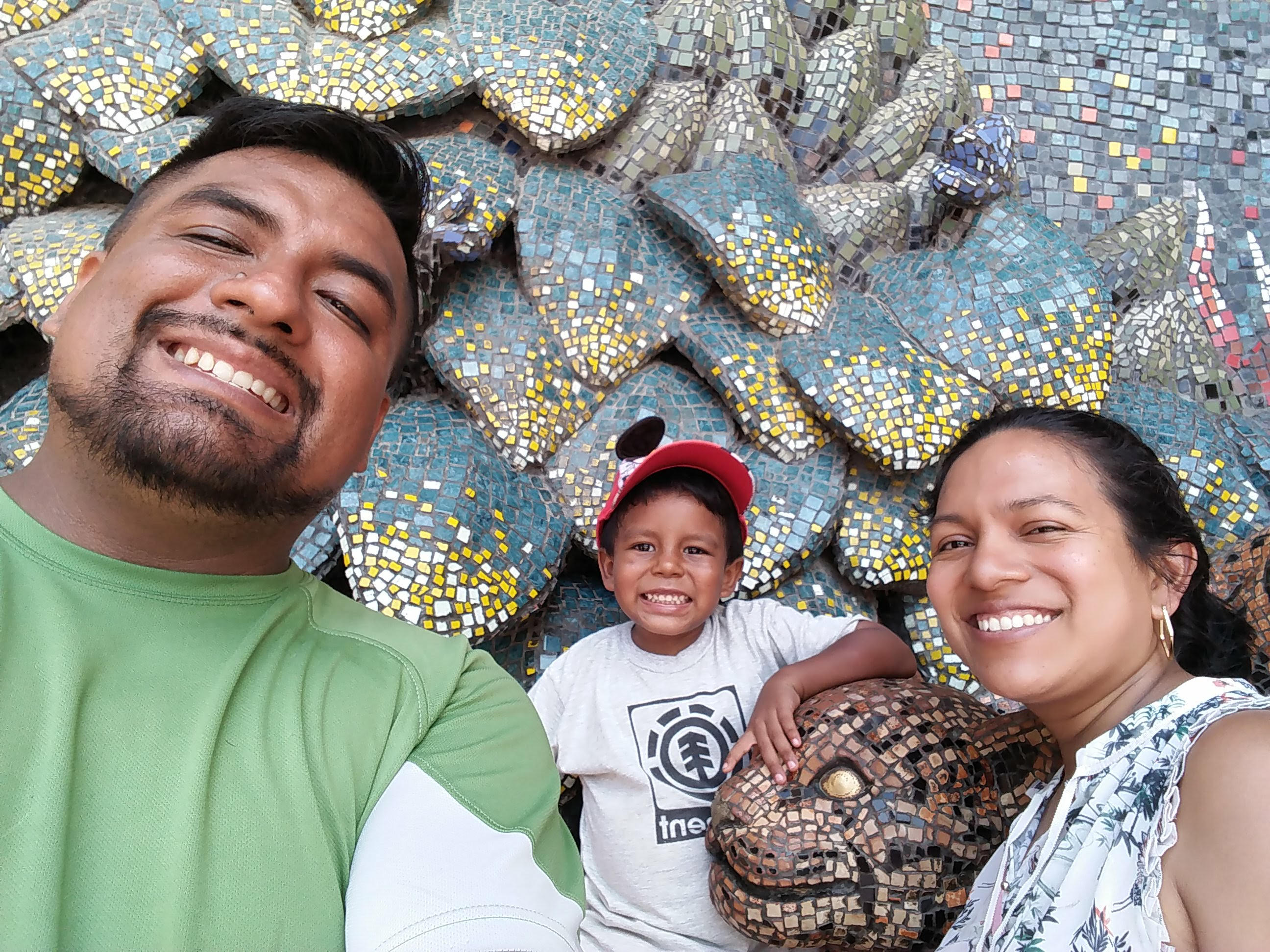 "I Was Ahead Of My Peers"
"The idea of learning through stories is what interested me the most.
Even from the first lessons, I felt like I got a lot of value from the pronunciation tips and review. When I started my B1 courses I had a solid foundation and I was ahead of my peers on word recognition and pronunciation! Uncovered was certainly part of my toolkit".
- Eloy from Peru
Is Japanese Uncovered For You?
You might be asking yourself if Japanese Uncovered is the right level for you.
Let's take a look:

Japanese Uncovered is designed for complete beginners. It's everything you need to learn Japanese from day one.
My goal is for this to be the last Japanese programme you EVER need!

What if you're not a complete beginner? Perhaps you've learned some Japanese before, but never got very far?
If that's you, then Japanese Uncovered is the best way to refresh your knowledge and keep learning!
The magic of learning through story is that you can both review what you...while learning new things!
You'll start the course in some familiar territory and quickly move on to new things as you progress towards intermediate Japanese!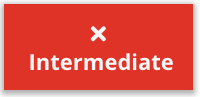 Are you an intermediate Japanese learner?
Can you already speak Japanese comfortably and understand most of what you hear?
Then sorry, but Japanese Uncovered isn't for you. Please drop me a line about my intermediate programmes and I'd be happy to recommend something more suitable for you.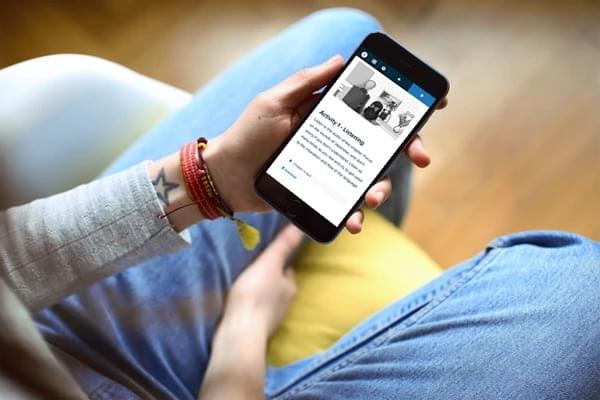 Why Are You Learning Japanese?
"I'm going to Japan!" - Because you learn through immersion on this course, you'll get very good at understanding spoken Japanese. This is the ideal preparation for a trip to Japan, as you won't be left on the wrong side of a huge language barrier!
"I have Japanese friends or colleagues." - Speaking with Japanese people means understanding Japanese people and how they think. The story at the centre of Japanese Uncovered is packed with dialogue, which means you'll quickly learn how Japanese people actually speak, and be able to communicate with people around you as well - not just parrot phrases from a phrasebook.
"I'm fascinated by Japanese culture." - Aren't we all! Japanese Uncovered is structured around a story that leads you through an exciting adventure around Japan. At every stage, you'll learn about Japan and Japanese culture… and how to understand it in Japanese!
"I love manga and anime." - Japanese Uncovered is perfect for you, because the immersion methodology trains you to understand the Japanese that you read and hear in manga and anime. Start as you mean to go on!

Join Japanese Uncovered Today!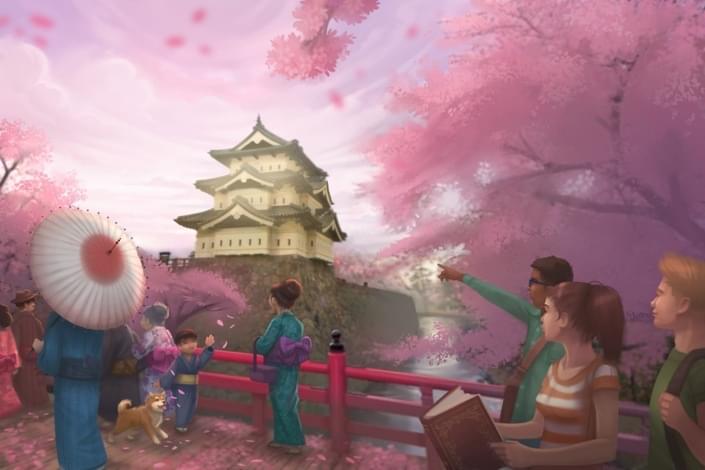 So, let's talk about the investment involved in enrolling in Japanese Uncovered today.
While preparing this information, I had a look at fees for taking Japanese classes here in the UK.
Fact is, Japanese classes are hideously expensive!
In fact, £65/hour is standard. (That's about US $80/hr.)
An equivalent course that take you from beginner to intermediate level in Japanese would cost well over US $3,000 (GBP £2,000).
Luckily, through the magic of the internet, I'm able to offer my programmes at a fraction of the cost.
Japanese Uncovered is a complete programme that will take you from your very first steps in Japanese all the way to an intermediate speaker of Japanese, able to travel to Japan, communicate confidently with locals, and gain a deeper appreciation of Japanese culture.
And you can learn from anywhere...in your own time. (No late-night evening classes required!)
That's why I'm happy to offer enrolment in Japanese Uncovered for an investment of only US $397 (GBP £305).
Here's how to get started & enrol in the course:
Click the button below - you'll be taken to an order form
Enter your details at our secure checkout
You'll get instant access to Japanese Uncovered!
$497
Price today: Only $397 (USD)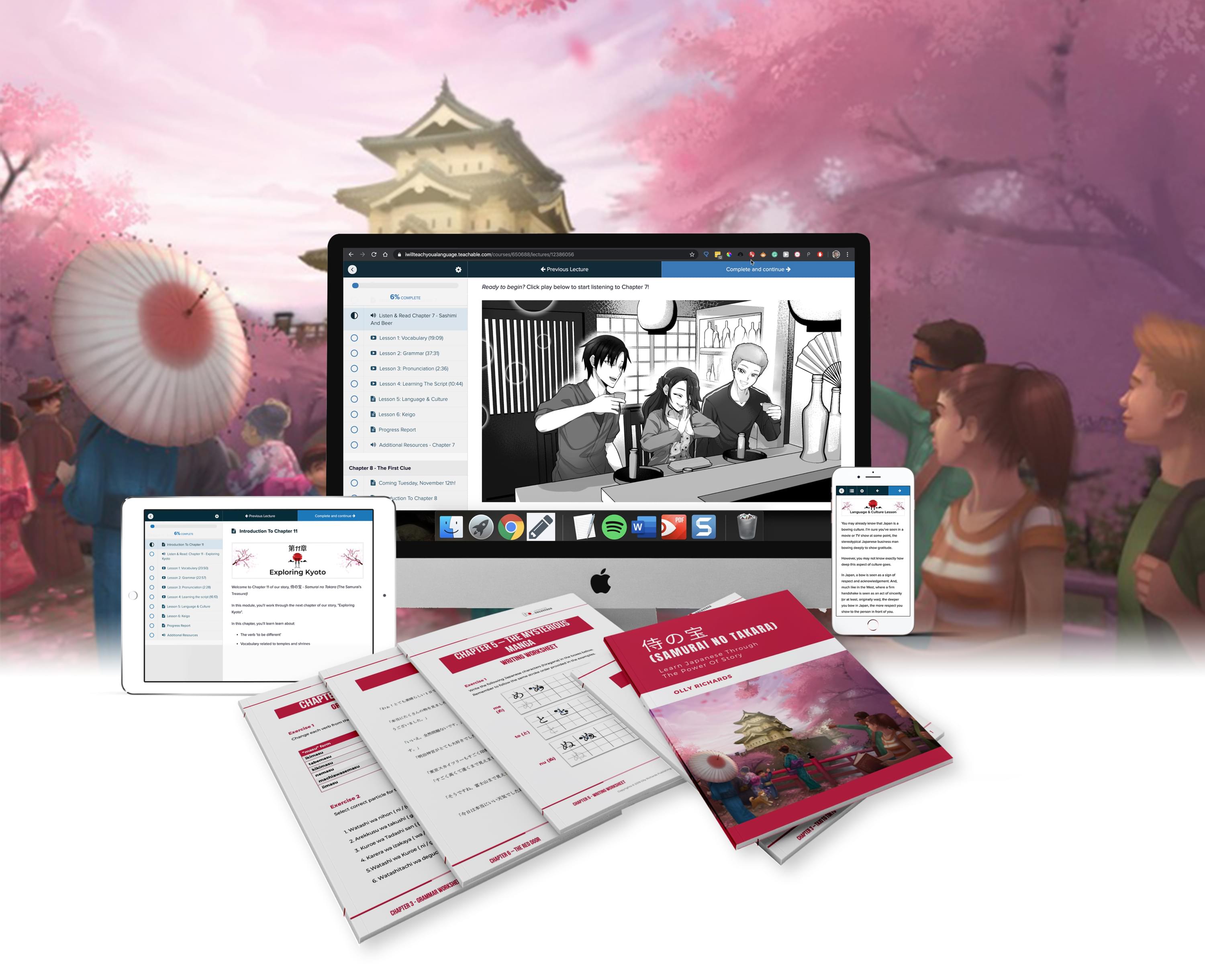 100% SECURE CHECKOUT
Satisfaction Guaranteed!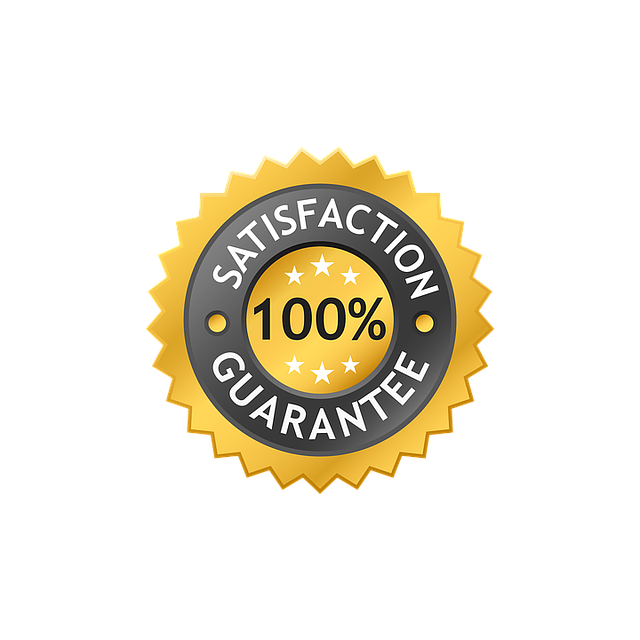 I'm a big believer in fairness, which is why I offer a 100% money-back guarantee for Japanese Uncovered.
Unlike your local language school, I'm able to literally guarantee your learning.
Join today and try out the course. If it's not for you, you can email me any time within 30 days. I'll refund every penny you paid for the course.
It's my cast-iron guarantee.
Sound fair?
Now, if you join Japanese Uncovered and commit to the programme... and watch how quickly you learn when you do... I don't think you're going to want to take advantage of this guarantee!
But the guarantee is there nonetheless, for your peace of mind.
It's the right thing to do, and allows you to join with confidence today.
What Is Speaking Real Japanese Worth To You?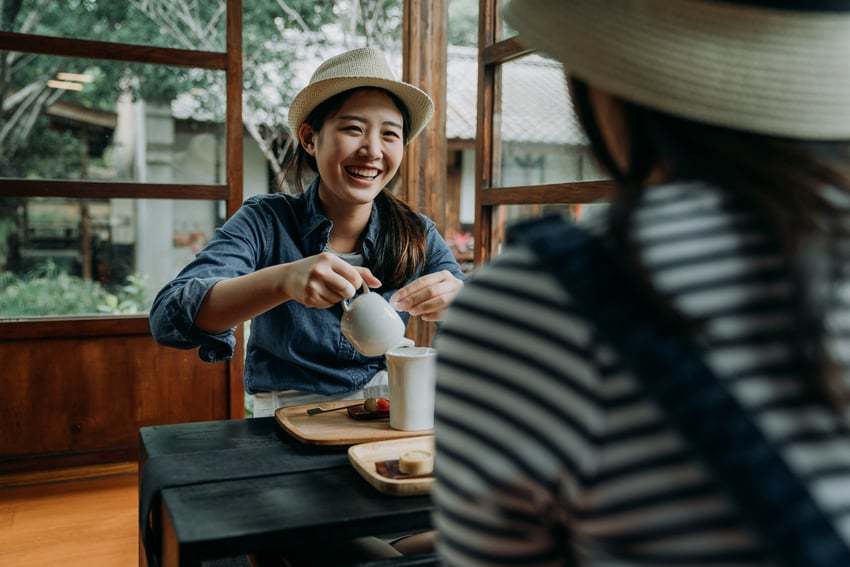 If you've read this far, I know what you really care about is making Japanese a part of your life, so you can travel to Japan and communicate meaningfully with the people you meet.
Perhaps you've been putting off getting started with Japanese?
Perhaps you've never found the right time?
Perhaps you've studied Japanese before... but never found a method that excited you?
Either way, think about this:
If another year passes, and you still can't speak confident Japanese with the people you meet… is that acceptable to you?
I know it wouldn't be for me. Not any more.
Now ask yourself how different your next trip to Japan will be when you can easily strike up a conversation in Japanese, and understand what comes back at you!
In Japanese Uncovered, Ai and I will help you:
Fully express yourself in Japanese as an independent, confident speaker
Make the most of your next trip to Japan, able to speak at will with the people you meet
Transform your relationship with Japanese speakers close to you, as you can communicate in their own language
Learn about Japanese culture

, watch our favourite movies,

or read your favourite authors in the original Japanese, and understand the true meaning of their words
I've created this programme so you can make Japanese a reality in your life, and experience what it's like to find true joy in language learning.
As you will see below, my students all around the world are finding extraordinary success using my Uncovered courses and I'd love for you to be my next success story!
I'm excited to welcome you into Japanese Uncovered!
What Other Students Are Saying...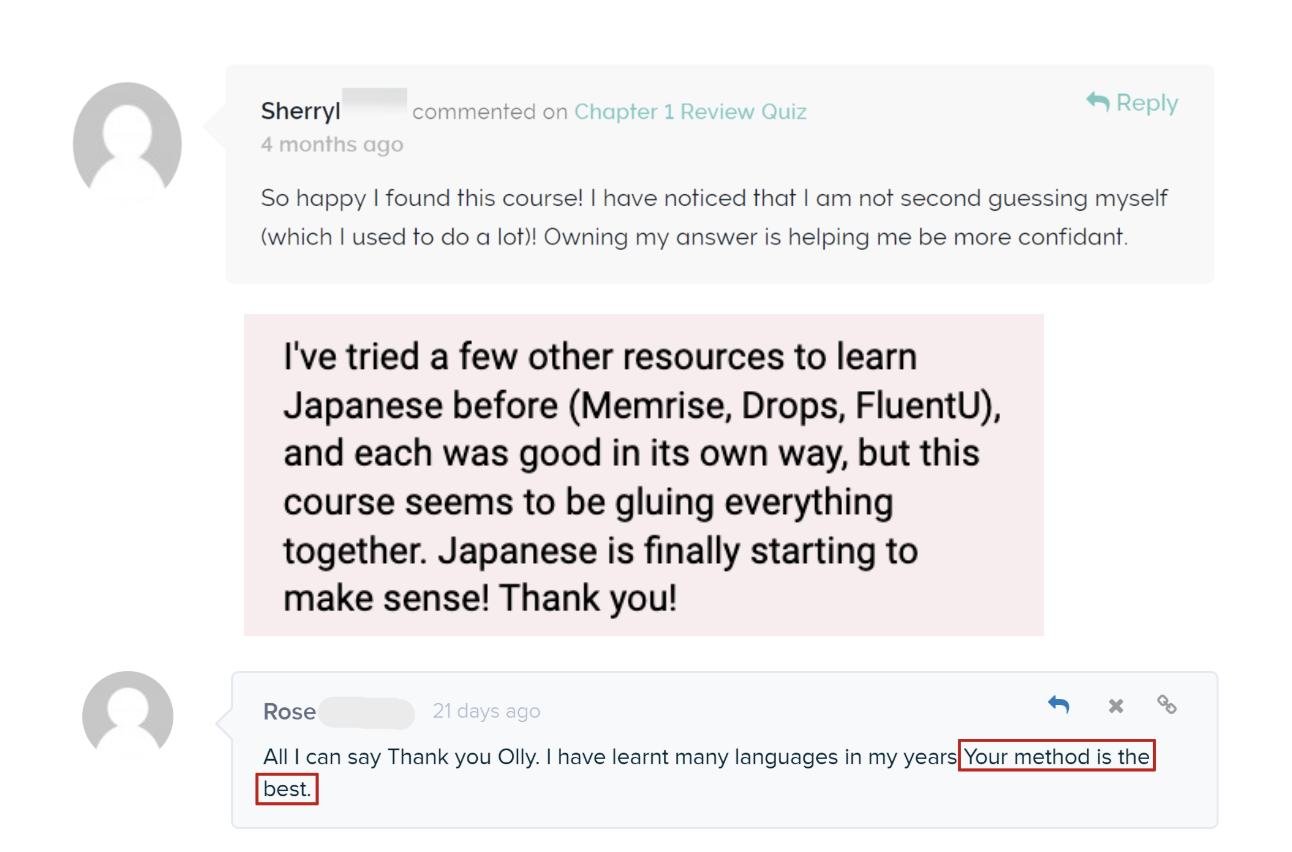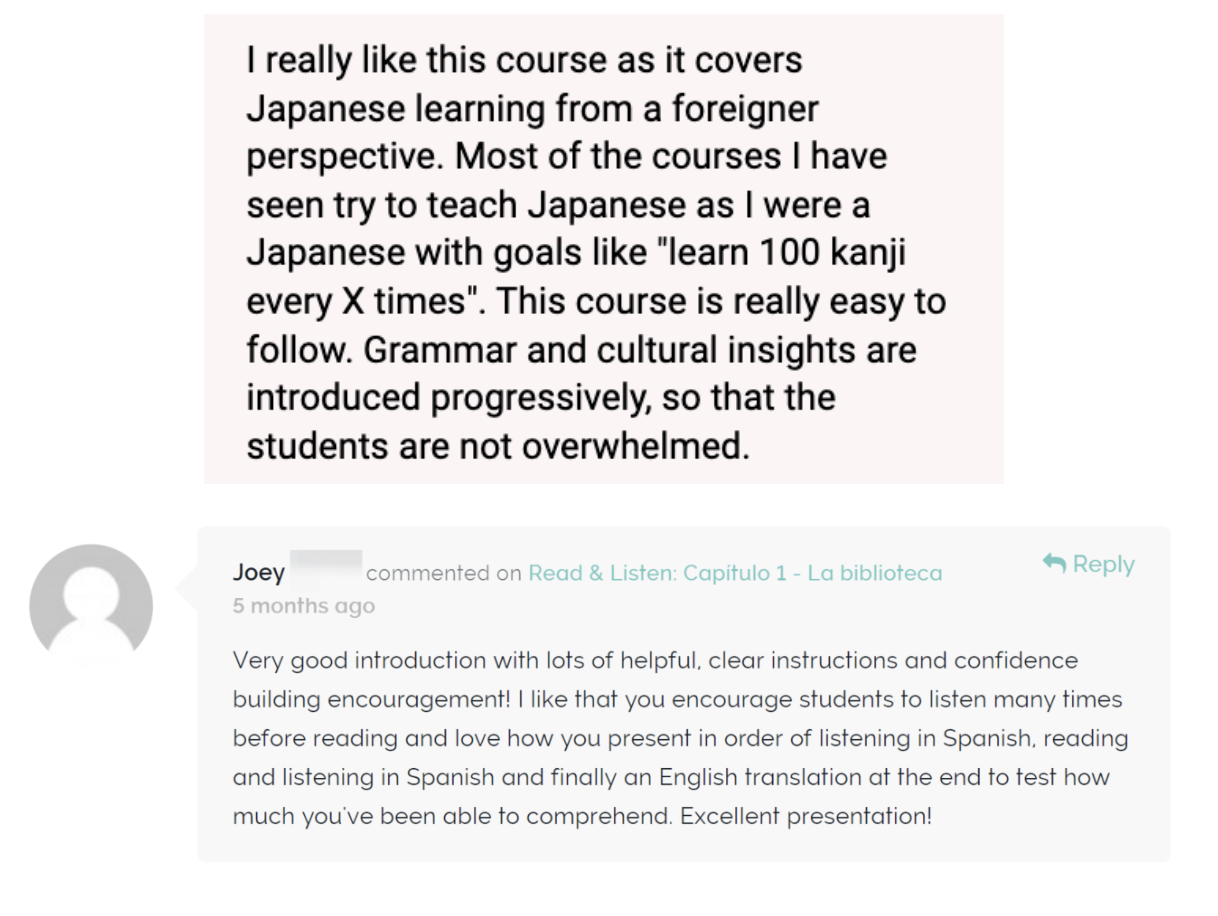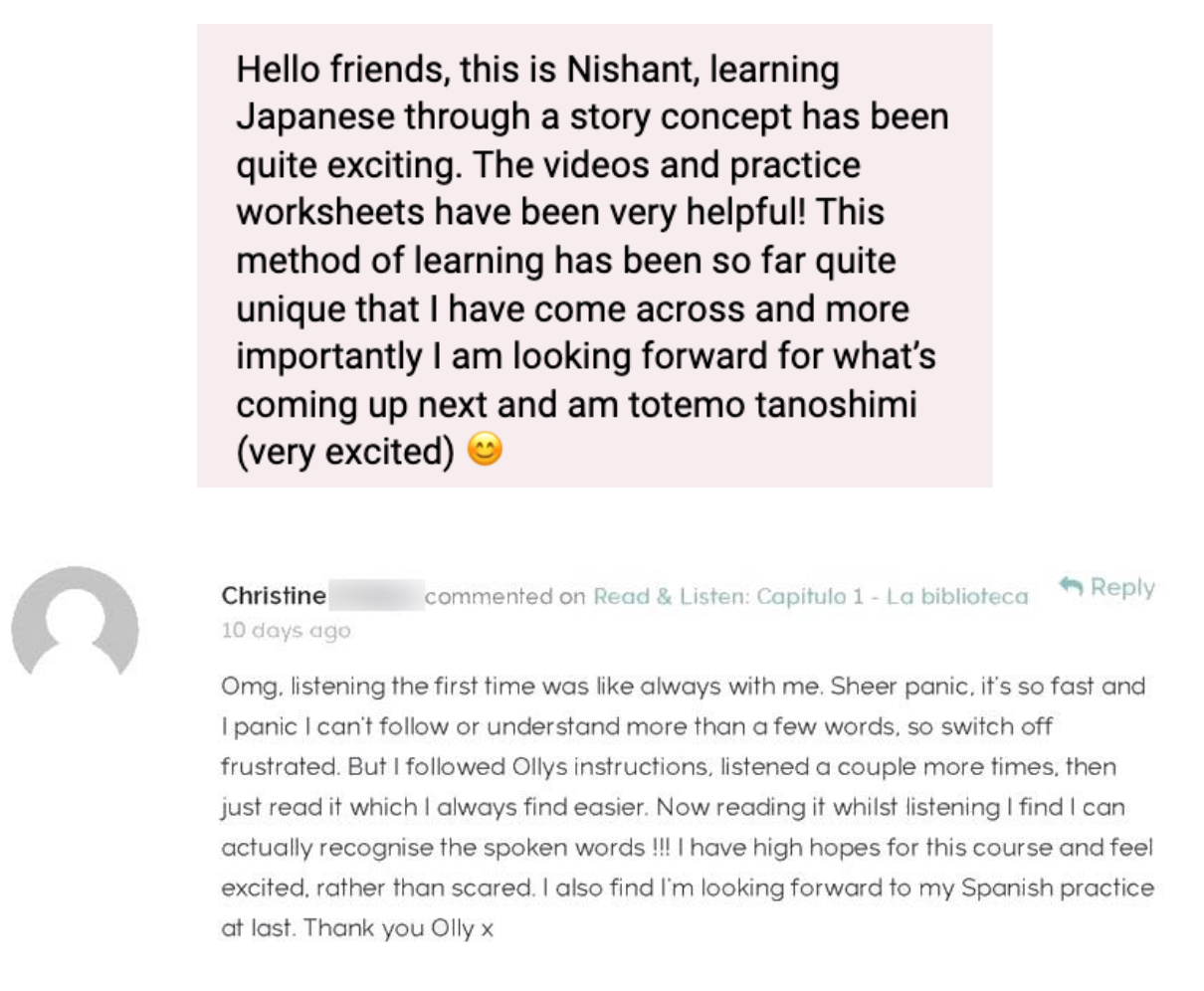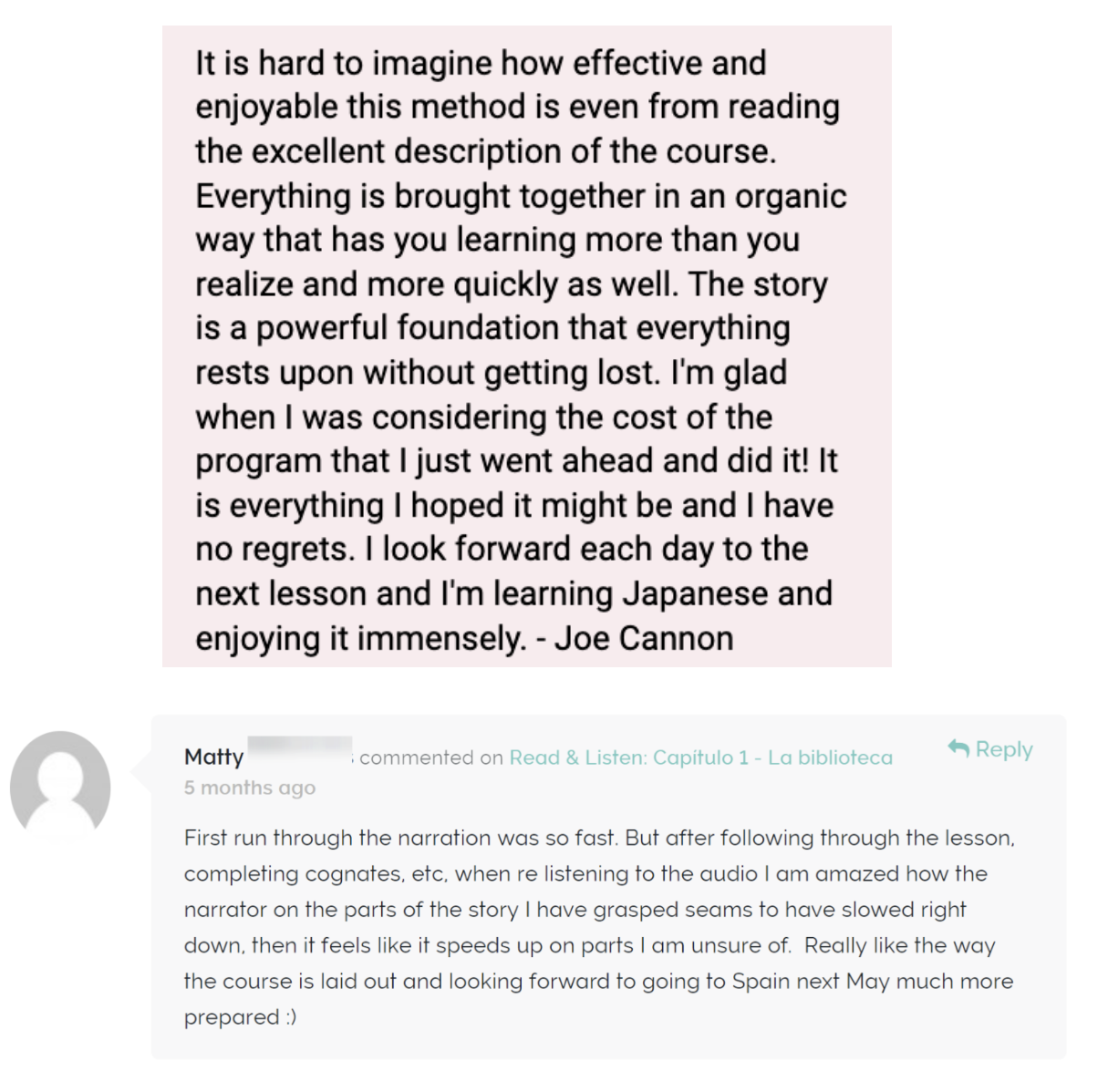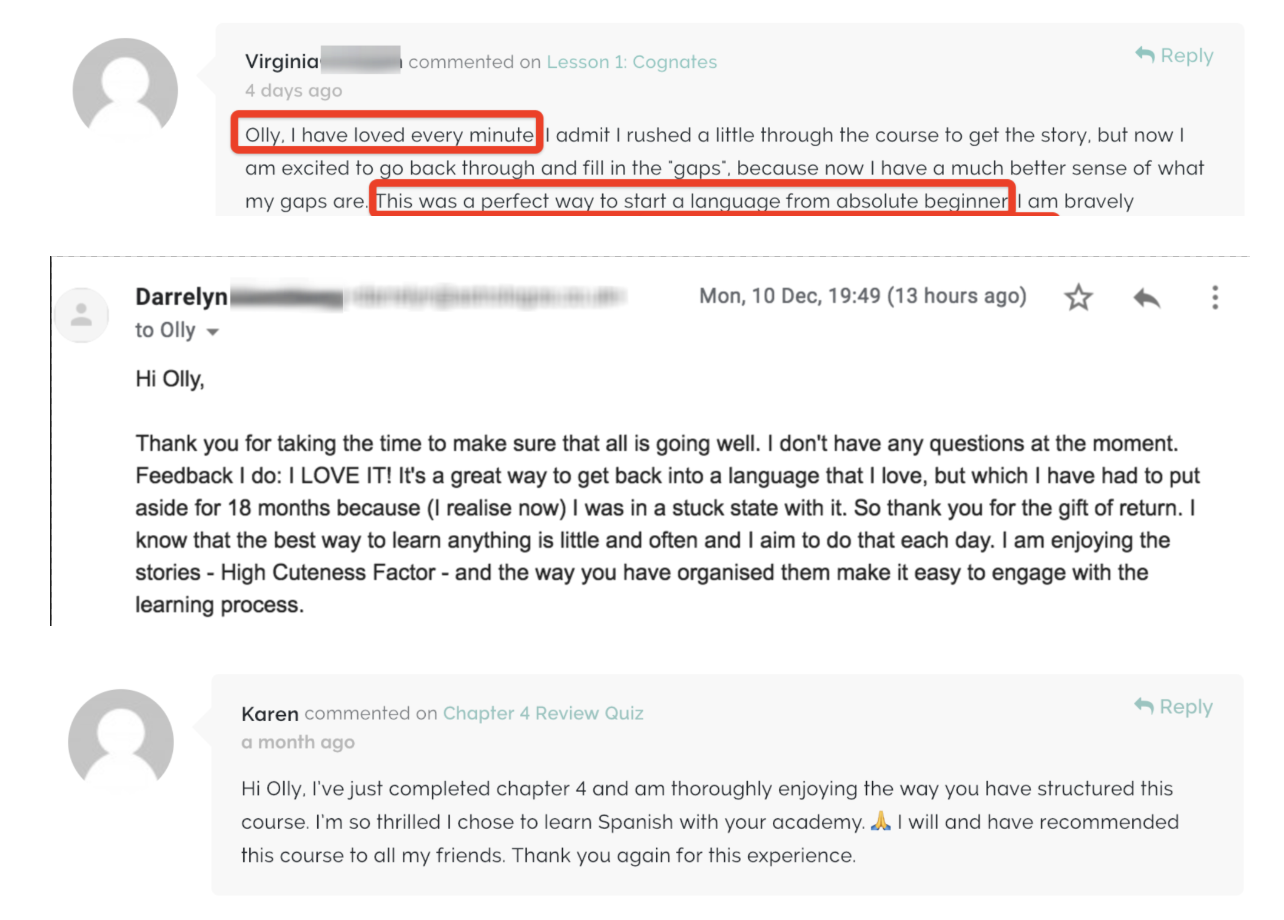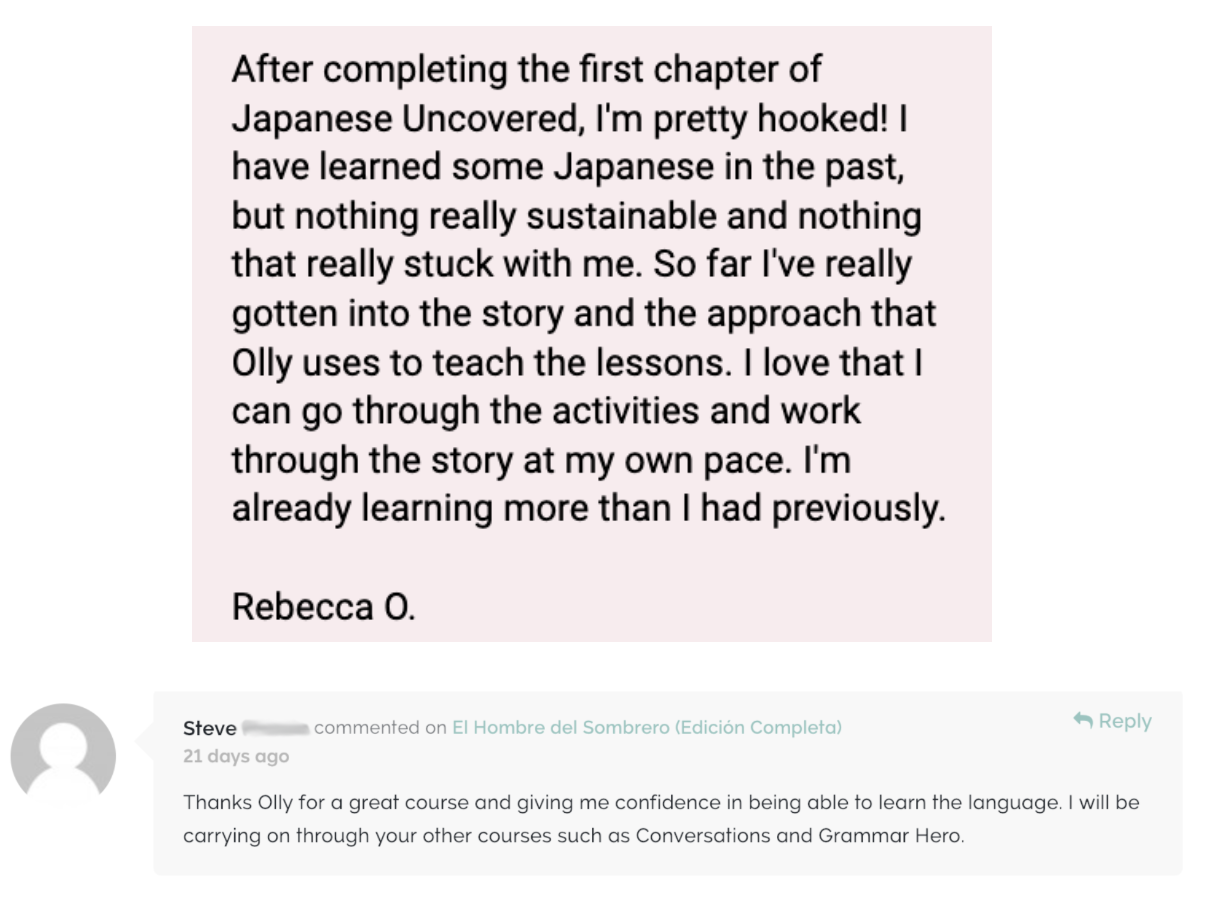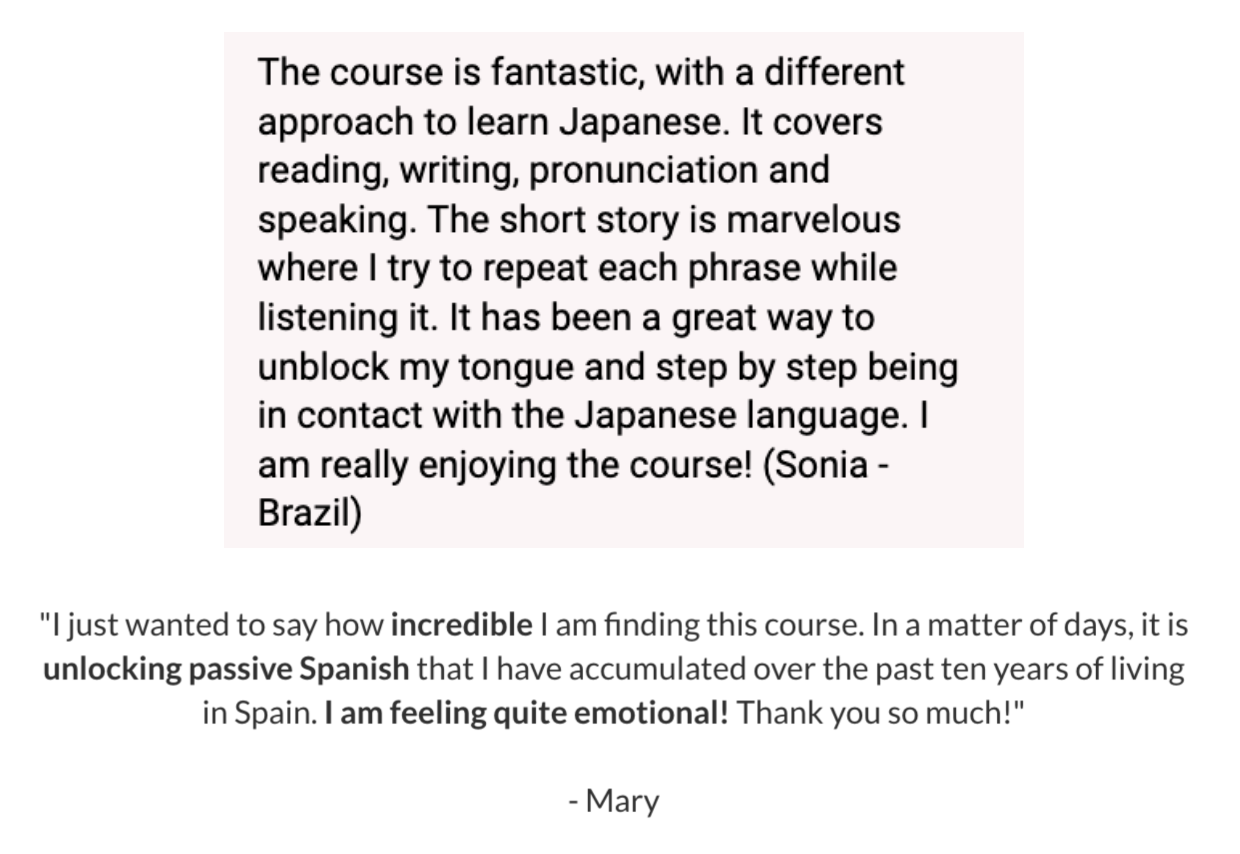 Endorsed By Experts...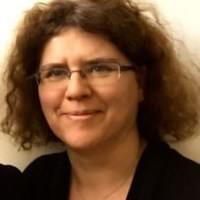 "When we wanted to create an online course on how to learn a language we asked Olly to write it with us. His experience as a language learner has been invaluable."
Dr. Tita Beaven, The Open University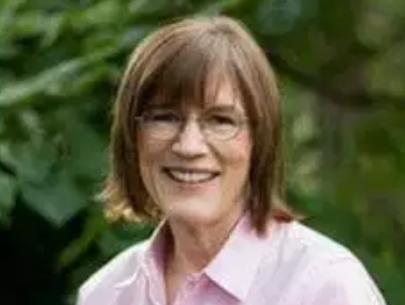 "Olly's top-notch language-learning insights are right in line with the best of what we know from neuroscience and cognitive psychology about how to learn effectively. I love his work—and you will too!"
Dr. Barbara Oakley, NYT best-selling author & Instructor Of Learning How To Learn - The World's Largest Massive Open Online Course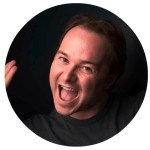 "Olly's advice on language learning is the real deal, and I recommend you pay attention to what he has to say!"
Benny Lewis, Fluent in 3 Months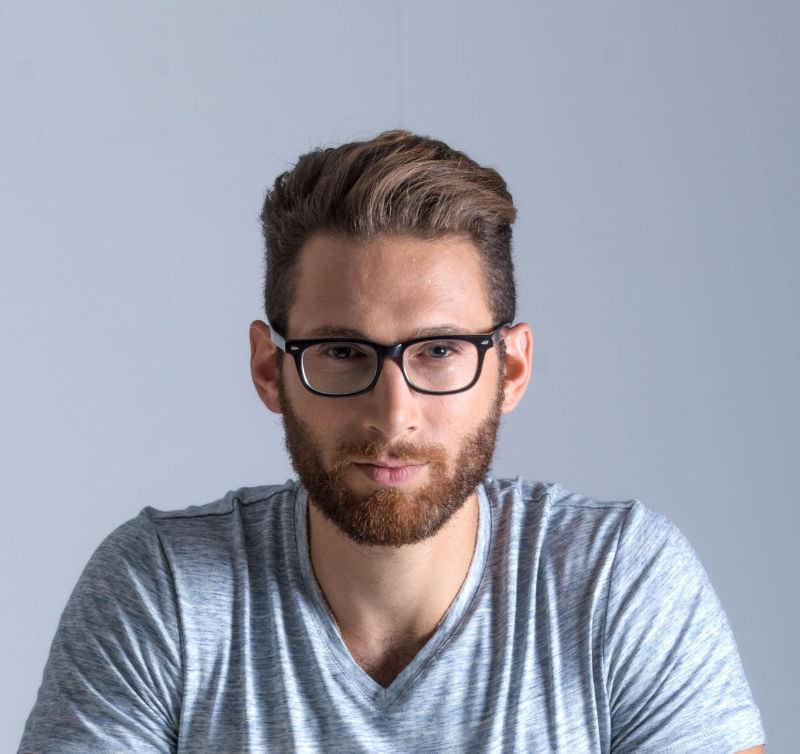 "Learning a language is challenging, but it's one of the best things you can do for your brain and your learning skill set… Olly Richards is doing some seriously incredible work to empower more and more people to rise to the challenge."
Jonathan Levi, Entrepreneur & Eclectic
New Bonus Content...
New for Japanese Uncovered, we've introduced a valuable set of material that will help you learn Japanese even faster!
Read & Write Japanese
Can you imagine how great it would be to read Japanese? Or even write it yourself? Well, now you can!
We decided early on that it's so important to learn to read Japanese, that we have "baked in" a system to teach you to read Japanese during the course.
You'll get beautiful, expert video lessons with Ai in every module of the course. By the end of the course, you'll be able to read hiragana fluently, and begin to access Japanese culture... in Japanese!
You'll also learn katakana, some kanji, and lose your reliance on the romanised system.
Cultural Insights
Is it important to you to be culturally sensitive, and a conscientious traveller when you visit Japan?
In the Japanese Uncovered story, we've carefully planted lots of plot twists to be culture lessons in disguise!
You'll find yourself asking: "Why did that happen?" or "Why did he say that?"
And then you'll discover exactly why in the culture lessons that come with every module. You'll learn to understand the Japanese mind, avoid faux pas in Japan, and communicate more respectfully with your friends and family.
Honorifics

In Japanese, there are multiple levels of formality.
And if want to come across as the cultured, respectful individual you are on your trip to Japan, then it's important you understand these forms of honorific speech.
In Japanese Uncovered, you'll absorb honorifics naturally with the keigo lessons that come with every module. So that by the end of the course, you can travel to Japan with confidence, free from the fear of accidentally offending the locals.
How Japanese Uncovered Was Made...
We spent over a year creating Japanese Uncovered...
Working together across continents and timezones, culminating with filming in Tokyo, Japan in Summer 2019.
We survived sweltering heat, early mornings, technology failures and even a couple of Sake-induced hangovers to bring you a course that we are incredibly proud of.
We hope it helps you achieve your dreams of speaking Japanese!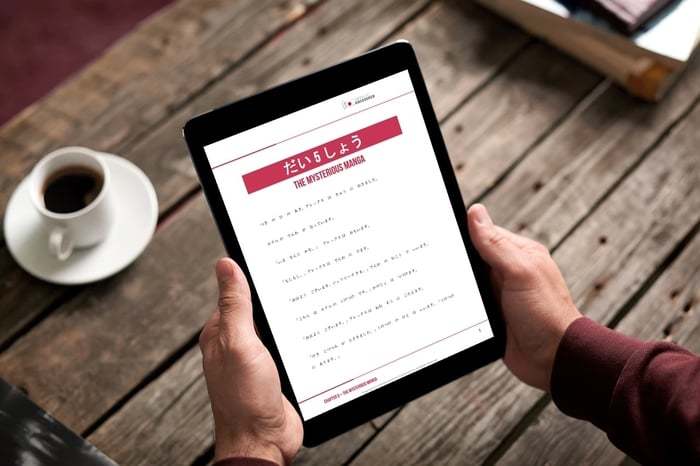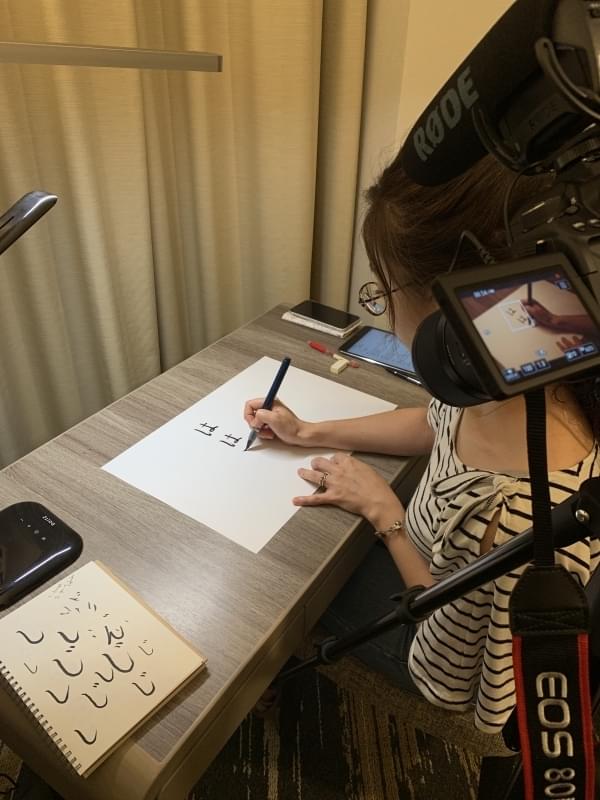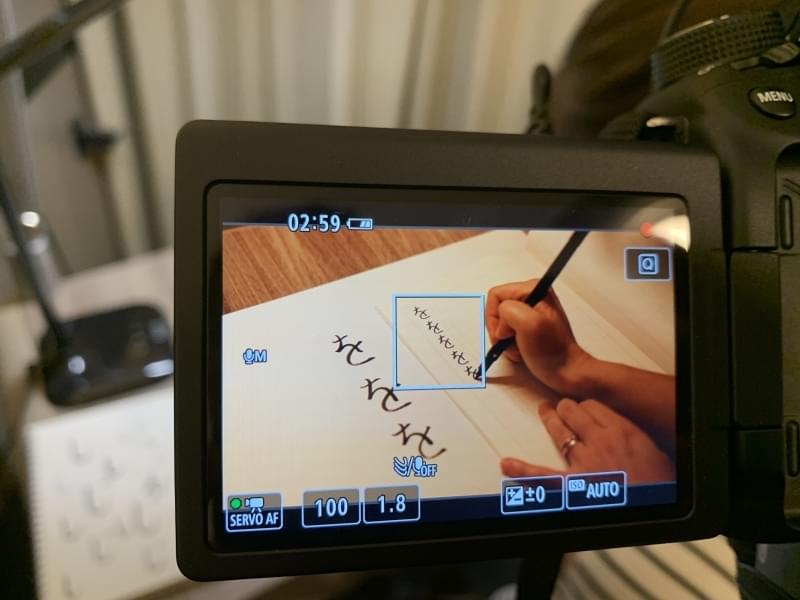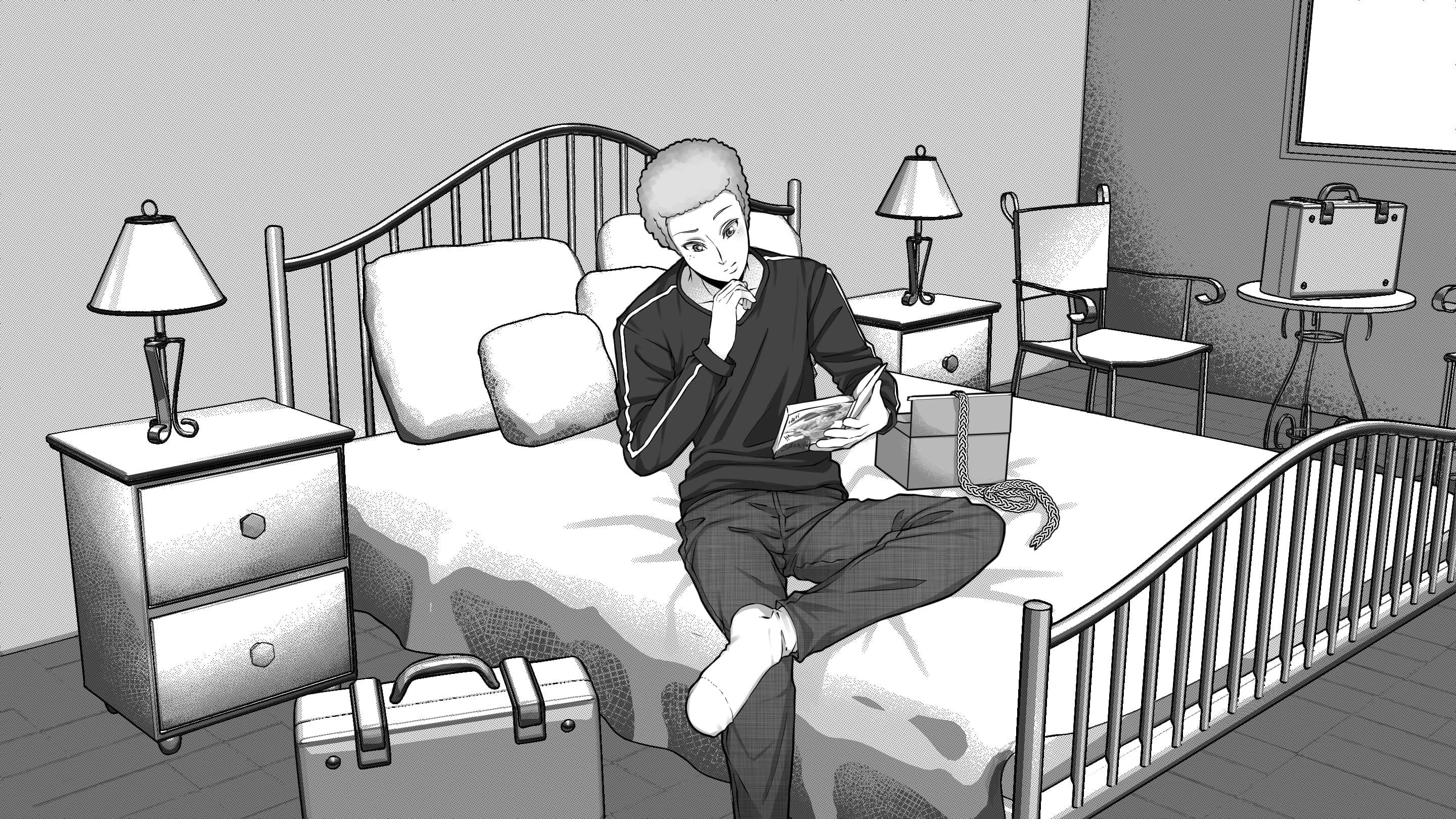 $497
Price today: Only $397 (USD)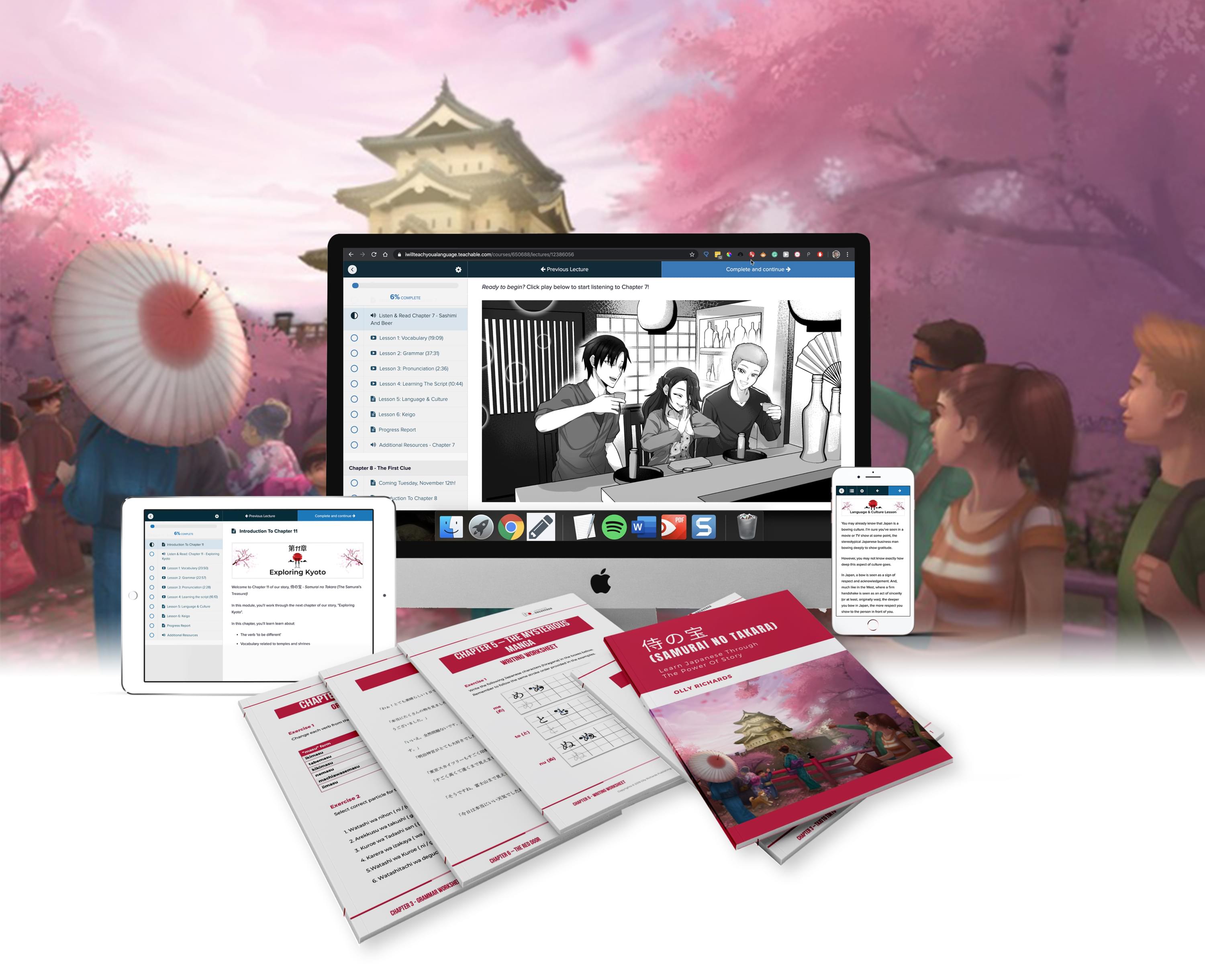 100% SECURE CHECKOUT
Learn In Your Own Time & Become Fluent Faster
Japanese Uncovered is a self-study course that you take online.
As a self-study course, you learn at your own pace.
You also have lifetime access... so there's no risk of falling behind!
You'll be pleased to know that Japanese Uncovered is extremely easy to use, and has been designed with the "tech phobic" in mind!
So, even if you're not great with technology or confident with computers, you'll be able to navigate the course with ease, on a desktop computer, laptop, tablet... or even your phone... so you can focus on learning Japanese, not battling with your iPad!
But, in the unlikely event you do run into any tech trouble, our friendly customer support team are always available to help you out.
Easy-to-Use Member Area:Makes browsing the course and access the course materials a deligh
Responsive Design: Access the course from any computer, table or mobile devic
Fully Downloadable Materials: Download all course materials to your device, so you can study in places where your internet connection is unreliable!
Interactive Discussion Areas: within each lesson mean you can ask questions about anything you learn on the course and get a reply from myself or Ai
Free Lifetime Updates - Any improvements or additions that are made to the course in the future, you get FREE. So you can join Japanese Uncovered today, safe in the knowledge that you'll always have the most up-to-date version!
World-Class Customer Support - I have a fantastic, dedicated customer support team who love helping you out. If you do run into any technical trouble, for whatever reason (however small!), you can rest assured there will be help at hand, and it won't stop you learning!
Perfect For Busy People
Since Japanese Uncovered is based around self-study and online learning, it is particularly suited to busy people!
The great thing about learning with our "story" method is that it takes LESS TIME than your traditional classes.
In fact, all the course components have been designed to be studied in chunks of around 15 minutes.
There's no need to disrupt your week with evening classes, or travel to meet teachers. You can do your reading and listening literally ANYWHERE, at home, on the train, or in your favourite izakaya.
If you have periods of 15-30 minutes free during your day, then there really is NO EXCUSE for not getting started right now with Japanese Uncovered...even if you're still in the middle of another programme or textbook.
$497
Price today: Only $397 (USD)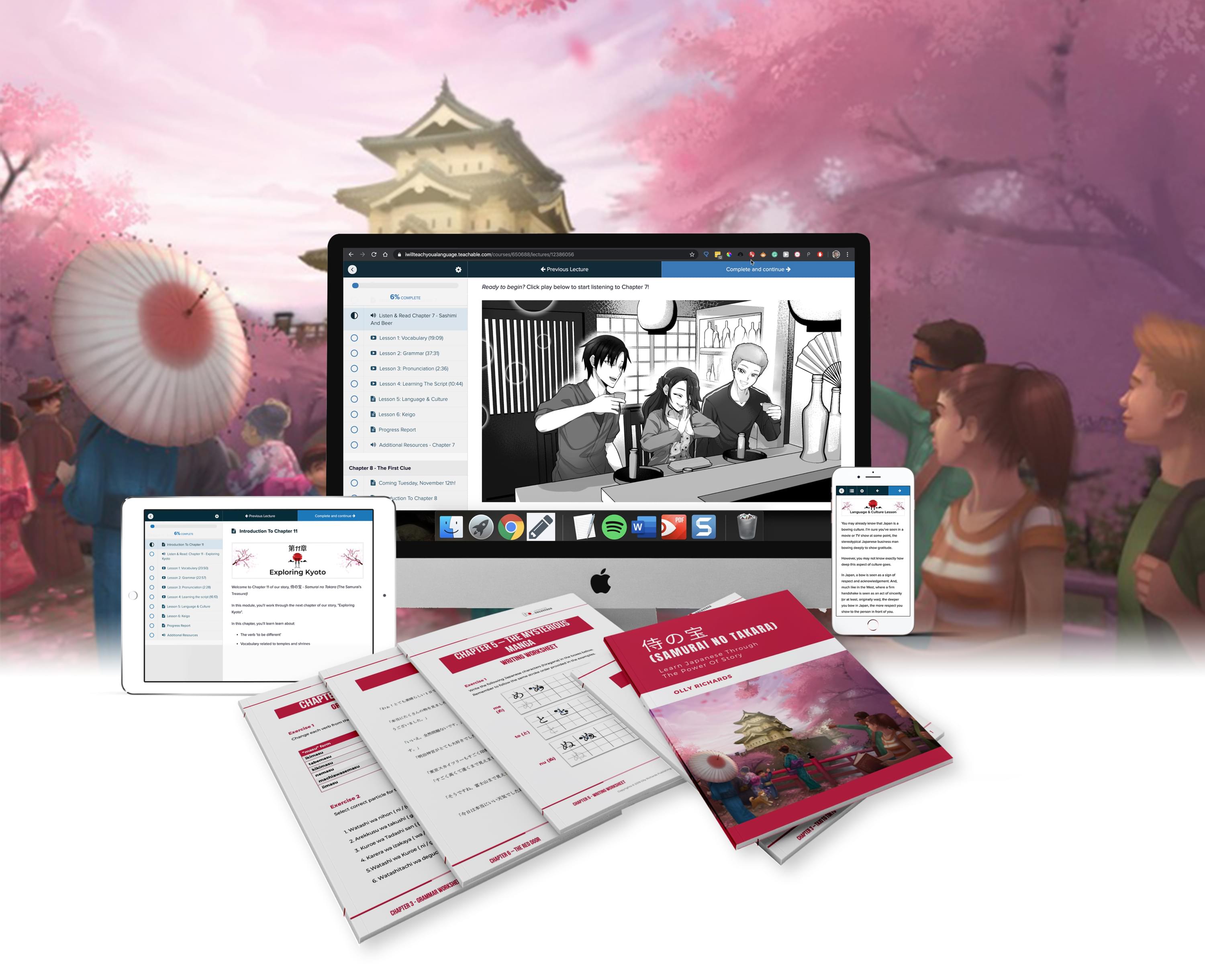 100% SECURE CHECKOUT
Frequently Asked Questions
I'm not a complete beginner. Is this course still relevant for me?
Yes, absolutely. Although you might be covering some familiar territory in the early lessons, many people find it helpful to go over the basics more than once. The main advantage of this course is that you will be listening and reading to the story that accompanies the course from the beginning, which you will be able to enjoy even more with your existing knowledge. The speaking lessons will also enable you to consolidate the Japanese you already know, which all contributes to building a strong foundation and making fast progress in the language.
What is your refund policy?
I want you to be delighted with Japanese Uncovered, so I offer a 100% money-back guarantee for the course. Join today & try out the programme... if it's not for you, simply email us any time in the next 30 days. My friendly customer service team will promptly refund every penny you paid for the course.
How comprehensive is this course?
There are 20 course modules in Japanese Uncovered. Each module module contains 7-10 hours of study time (minimum), comprising: • Reading and listening to one chapter of the story • Vocabulary and grammar lessons • Practice worksheets • Cultural insights • Honorifics (keigo) lesson • Reading & writing Japanese • Pronunciation training • Speaking activities With Japanese Uncovered we aim to take you through A1-A2 level, to the point where you're ready to begin a B1 level intermediate course. As such the total study time on the course is 150-200 hours, which is plenty to get you to B1 level.
How long does the course take to complete?
The approximate study time of the course is 150-200 hours. (Although the study time could be significantly more depending on how much time you dedicate to the immersion practice.) If you decide to study two modules per week (a brisk pace), it would take you approximately 10 weeks to complete the course. At a more leisurely pace of one module per week, you would complete the course in 20 weeks.
Can I study at my own pace? Are there any live components to the course?
The course is designed for you to study at your own pace, is based on self-study and has no live components. This means you can study in a time and place that suits you and can make faster progress on your own terms! What's more, you get free updates to the course as they are released in the future, and the materials never expire. The course material is fully downloadable, so if you don't have a good internet connection, you can download what you need, and access it any time, any place.
Will I learn to read & write Japanese?
Absolutely. By the end of the course, you will be able to read effortlessly in hiragana, one of the three Japanese writing systems, and totally lose your reliance on romanised Japanese. The reason you'll be able to do this is: 1) You'll be exposed to Japanese writing from the start, in our story 2) You have writing lessons in every module You'll also learn katakana, and the most useful kanji, but those are not the main focus of the course.
Why is the course in US Dollars?
I have students from many countries around the world, and the US Dollar is the most widely-accepted currency. But don't worry! You can purchase the course with any debit or credit card, no matter where you live, and your bank will automatically convert the USD to your local currency at the market rate.
How is Japanese Uncovered different from the many other Japanese courses out there?
When I set out to design Japanese Uncovered, my main aim was to set it apart from every other Japanese course. The way I've done that is to base the entire course around a story, and, in fact, the course syllabus itself emerges from the story. Let me explain... Most Japanese courses are structured by taking a bunch of grammar rules, putting them together in a certain order, then teaching them to you one-by-one in a series of lessons. This is dull, and ineffective. In this course, we do things differently. In this course, your main focus is this: To read and enjoy the plot of the story! That's right - you concentrate on reading and understanding the story. The "formal study" happens another way! You learn through a process known as "Guided Discovery". What's guided discovery? Well, rather than teaching you a particular grammar rule in an abstract way, I first make sure you first see the grammar rule being used in the story itself - in context - so you get to learn how it works in a natural way. Doesn't that sound more exciting than your last textbook? You discover the rules by yourself (with help from me of course), which makes learning much more effective. This means you get to enjoy learning Japanese first and foremost, rather than get bogged down in technicalities from the start. (Yes... it's fun!) At every stage of the course, you'll be immersed in real Japanese - both the written story and the audiobook. This means that by the time you finish the course, not only will you have read an entire book in Japanese, but you'll have a large vocabulary, so you can express yourself fully in conversation. You will also have had many hours of listening practice, so that following spoken Japanese will be effortless.